Nov 8 2009 6:10AM GMT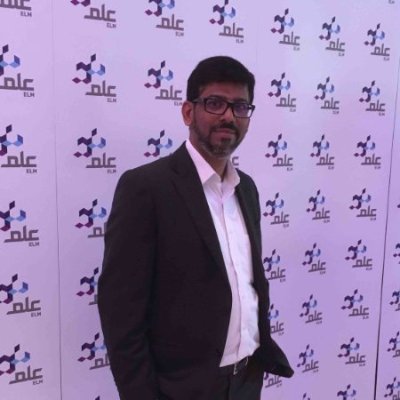 Profile: Yasir Irfan
We all know the importance of logs generated by Cisco Devices. Since long time I am using Kiwi Syslog server to capture the log generated by the Cisco Devices installed in our network. Recently Solar Winds announced the release of Kiwi Syslog Server. Since I was using an old version I downloaded the latest full trail version of Kiwi Syslog Server version 9. In the new version I found some new cool features which are really useful for Network Administrators.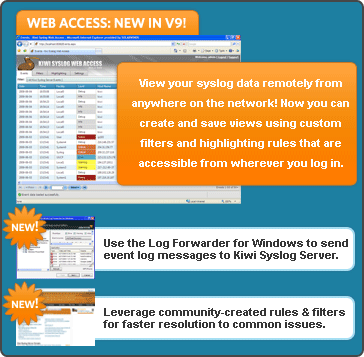 Pic Courtesy: Solar Winds
With new Kiwi Syslog Server you can access the Syslog data from anywhere on the network using the web access this feature is amazing as its easy for me to look at logs periodically no matter where I am.
Some of the key features of Kiwi Syslog Server v9 are as follows.
View your syslog data from anywhere on the network via web access – 

NEW FEATURE!

Filter messages and create advanced alerts with Advanced Script Processing

Log to any database with ODBC logging

Schedule archiving and log maintenance by using Automated Log Archive

View syslog messages in multiple windows simultaneously

Automatically perform actions based on alerts, including sending email, forwarding messages, triggering audible alarms, sending SNMP trap messages, and paging IT staff

Retain the original source IP on forwarded messages as one of many advanced forwarding options

Forward Windows event log messages from your Windows servers to your Kiwi Syslog Server using the included Log Forwarder for Windows – 

NEW FEATURE!

Produce trend analysis graphs and email syslog traffic statistics

Leverage and share user-created rules, filters and scripts with the Community Content Exchange on 

thwack

 – 

NEW FEATURE!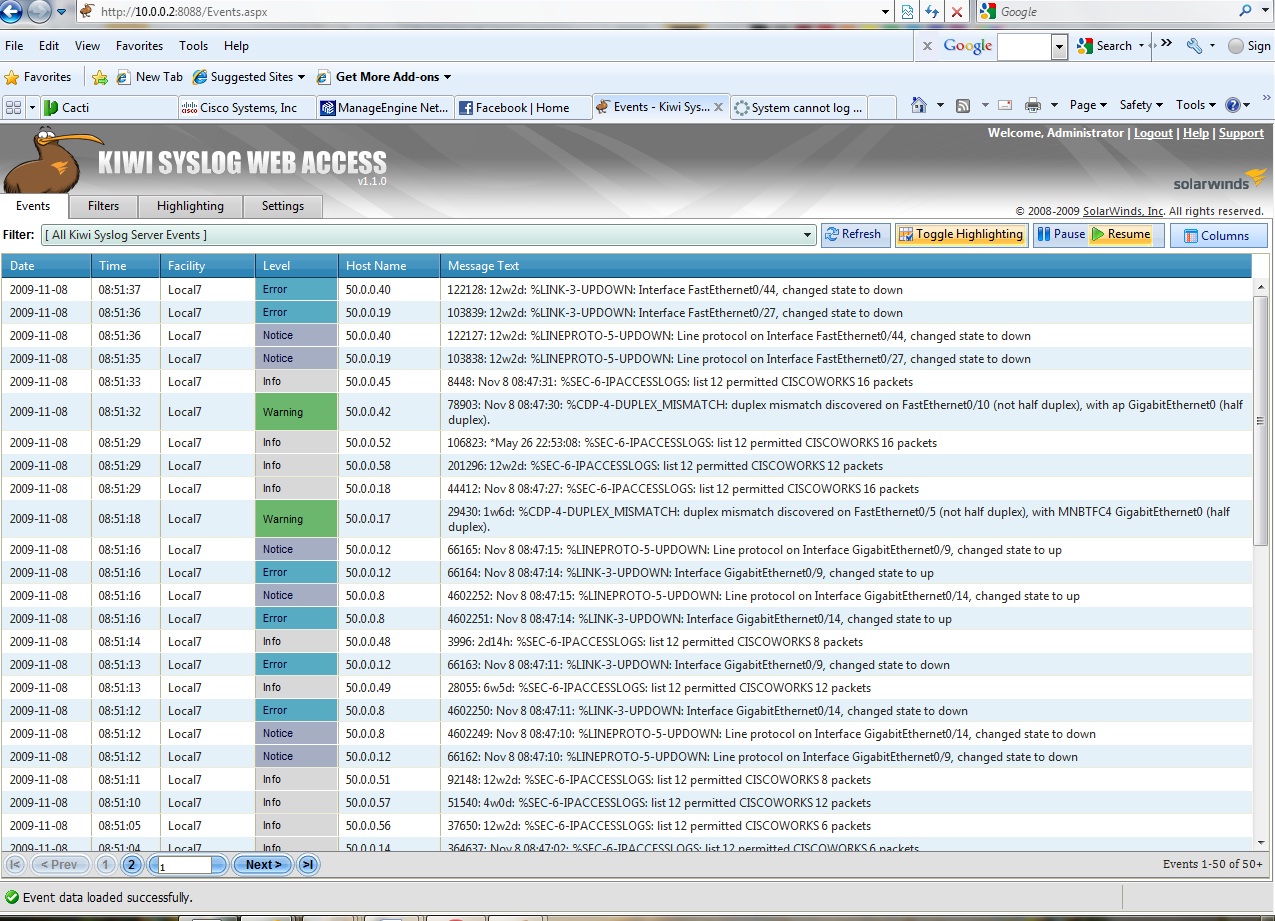 With new Kiwi Syslog Server v9 my day to day activity is somewhat simplified as I can create filters based on host name, IP address or even event based. I just don't need to look at each and every log.  It does saves lot of time.
For sure you must try the new Kiwi Syslog Server. It does comes in two versions a free one and a full version with lot features.