Jul 1 2013 7:05PM GMT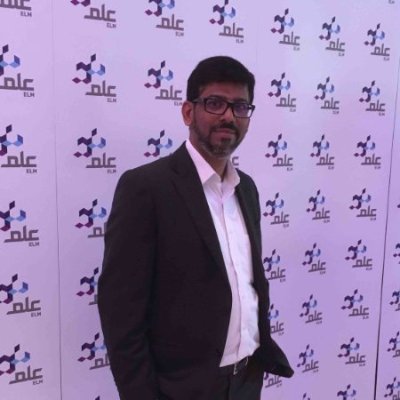 Profile: Yasir Irfan
Recently we tried to deploy Windows Deployment Services Server in our environment, to enable the deployment of Windows operating systems over the network for our workstations, so that our technical support team do not have to install each operating system directly from a CD or DVD.
Our Windows Deployment Services Server was connected to Cisco Nexus 5000 Series Switch as shown in the below layout. We do have a redundant network devices at each layer but to make things easier I have removed them.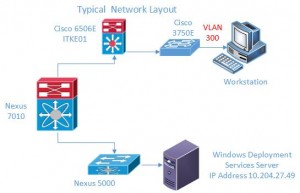 When our Systems Team tried to deploy the service in one of the work station connected to Cisco 3750 E Series Access Switch it failed. Our Cisco 3750 E access switch is connected to Cisco 6506 E Switch through a trunk port and the connectivity between the Distribution Switch and Core Nexus 7010 Switch is a layer three link. All our edge VLANS  are created in the distribution switch.
The workstation can ping the Windows Deployment Services Server, but the installation of Windows 7 Operating System failed over the network. Upon troubleshooting we figured out that an IP helper address should be configured in the VLAN in the Cisco 6506 E Distribution switch. Once we configured the IP helper address as shown below the problem was solved.
ITKE01(config)#interface vlan 300
ITKE01 (config-if)#ip helper-address 10.204.27.49
However the same scenario behind the Cisco NAC Servers failed, in the upcoming post I will let you know how to over come this problem.