May 30 2015 8:05AM GMT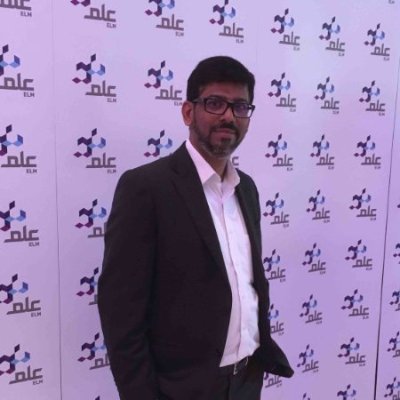 Profile: Yasir Irfan
Tags:
In this post lets configure uRPF in Strict mode, I have created the below topology using Cisco VIRL, a great tool to test many things.
As you can see this topology comprises of three routers, R1 & R2 are directly connected using interfaces G0/1 and configured with an IP address 192.168.1.1/24 and 192.168.1.2/24 respectively.Where as R1 and R3 are directly connected using interface G0/2 at R1 and G0/1 at R3.
There are two loopbacks configured in R1 and R2 called loopback 0 with an IP 1.1.1.1/21 and 2.2.2.2/32
In R1 we will configure a static route for R2 as shown below

This ensures that R1 has a static route for 2.2.2.2 and can reach it successfully.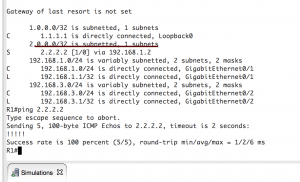 What happens when an intruder sitting in R3 creates a loopback interface and assign the same IP address used in R2 i.e. 2.2.2.2/32 and tries to spoofs the R1 network. Exactly in this scenario uRPF comes into picture.
We need to ensure that CEF is enabled on the router as uRPF relies on CEF, so make sure it's enabled by default if not then enable it using the following IOS command



Lets configure uRPF in strict mode using the Cisco IOS command
"ip verify unicast source reachable-via rx"

Remember these two interfaces are directly connected towards Router R2 and R3.
Lets see whether uRPF is enabled on those interfaces using the Cisco IOS Command
show ip interface g 0/1 | include verify

Lets try to ping R1 G0/1 IP address from R2 sourcing loopback 0, we could see R2 can ping R1 G0/1 IP address 192.168.1.1

Now imagine there is an intruder trying to Ping R1 G0/2 interface IP 192.168.3.1 from R3 using the loopback 0 with an IP address 2.2.2.2/32, lets see what the router does and lets verify the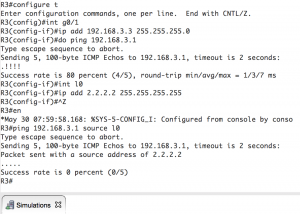 The packets will make it to R1 but they will be dropped at R1 G0/2 interface, we can verify this as using an IOS command   "show ip interface (respective interface) | include verify" as shown below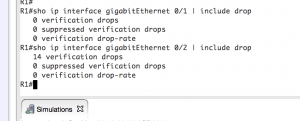 This example demonstrates that by using uRPF in strict mode one ensure the packets received are verified and action is taken if it doesn't matches the required criteria.