Nov 23 2015 5:24AM GMT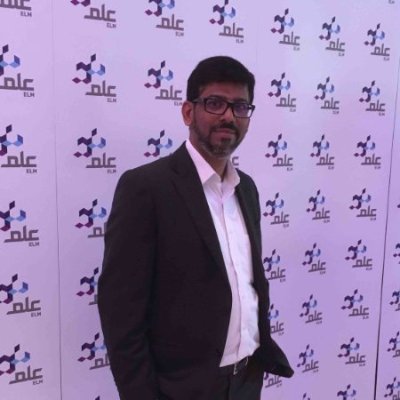 Profile: Yasir Irfan
Tags:
In one my recent post we discussed what is TAP mode in Palo Alto Networks Firewall and the flexibility it offers when it comes to deployment.
I have a Palo Alto Networks Firewall 3050 connected to a Cisco Catalyst 2960 Switch and I am using the following topology to demonstrate TAP configuration. As you can see the Laptop is connected to Cisco switch on port no G1/0/8 and the Palo Alto Firewall is connected to Cisco Switch port G1/0/1 . We will configure a SPAN in Cisco Switch and our source will be G1/0/8 ( Laptop) and the  destination will be G1/0/1 ( Connected to Palo Alto Firewall). Basically we will monitor all the traffic from the host Laptop towards Internet. You can also configure RSPAN the principle remains the same.

Step 1
Lets configure SPAN in  Cisco Catalyst Switch using following CLI commands
monitor session 1 source interface gigabitEthernet 1/0/8 both

monitor session 1 destination interface gigabitEthernet 1/0/5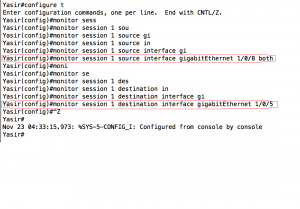 Step 2
Configure  Ethernet 1/5 as TAP mode by  going to Network -> Interface -> ethernet1/5 -> Interface Type  and select Tap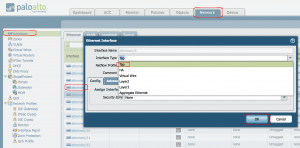 Step 3
Assign a Security Zone to ethernet 1/5 as with out this we cannot create Security Rule to monitor the traffic
Network-> Zone->Add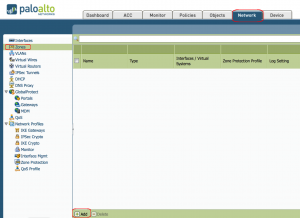 Name : Name of the zone you want  -> Type : Should be TAP and add ethernet 1/5 to be part of new Zone you are creating as shown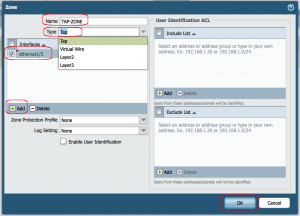 Step 4
Create a Security policy so that we can monitor the traffic in the logs tab and can also see the details in ACC tab, without configuring the Security Policy one cannot monitor the traffic spanning through the Palo Alto Network Firewall in TAP mode. Ensure that the rule is at the top and both the source zone and destination zone are same as demonstrated below
Policies -> Security -> Add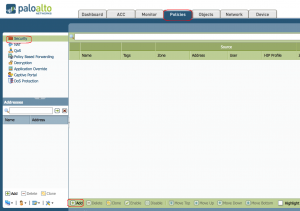 You can use any name you want

Add Source Zone – In our case its TAP_ZONE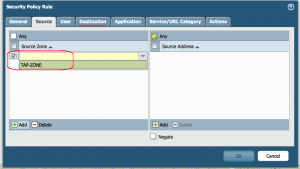 Add Destination Zone – In our case its TAP_ZONE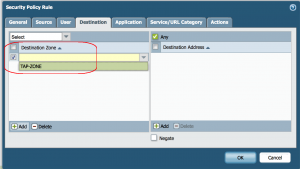 Allow the traffic and click ok and commit to save the policy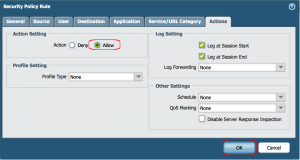 You final policy should be like this

One can now see what kind of traffic is passing through the Palo Alto Network Firewall in TAP mode
Monitor -> Logs -> Traffic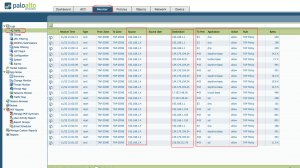 Also one see more details like the risk level and what application are accessed  in Application Command Center (ACC)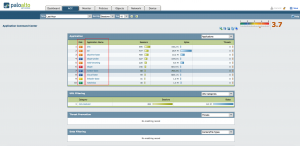 So far I have never experience such a granular report offered by any firewalls. This kinds of value added features obliviously makes Palo Alto Networks Firewall a leader in Next Generation Firewall.