Sep 9 2015 7:11AM GMT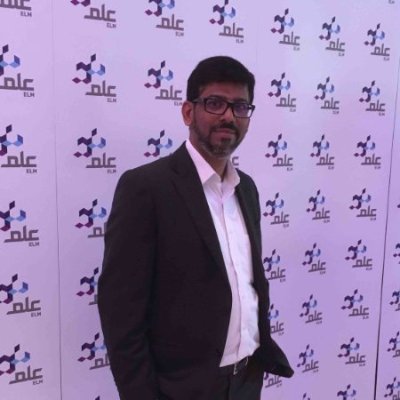 Profile: Yasir Irfan
Tags:
Palo Alto firewalls comes with a built in out of band management interface, labeled MGT and a serial console cable.
One can access the Palo Alto firewall by connecting his/her laptop with an IP address in 192.168.1.0/24 subnet to the management interface and can access the firewall using a web-browser connection https://192.168.1.1. The default username is admin and password is admin as well.
One can change the management IP Address by selecting
Device>Setup>Management and click gear icon on Management Interface setting panel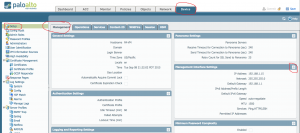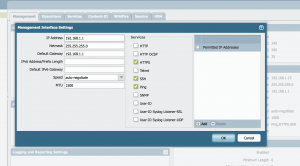 The other way to access the Palo Alto Firewall is by using the console port with serial port values of 9600-8-N-1.
One can also change the management IP address of the firewall by using following commands
admin@PA-500>configure
admin@PA-500# set deviceconfig system ip-address 192.168.1.15 netmask 255.255.255.0 default-gateway 192.168.1.1 dns-setting servers primary 192.168.1.1
admin@PA-500# commit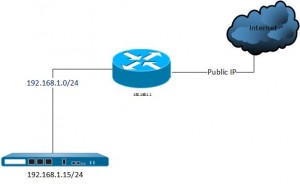 Palo Alto firewalls have a dedicated management interface which can be used only for management of the firewall, however one can enable firewall management over other interfaces which are used to forward the traffic, however management interface cannot be used for to forward the normal traffic.By default HTTP, Telnet and SNMP are disabled on the MGT Interface of the firewall