May 30 2009 9:30AM GMT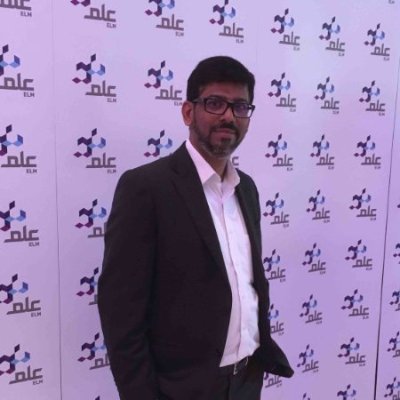 Profile: Yasir Irfan
You might be wondering what books or materials will be help full to pass the Cisco CCNA 640-802 exams. Cisco Network Academy is great but every one might be not able to attend the course and of course saving money especially during this economic slowdown is a great idea.
So I would suggest some books and materials which will help you to successfully pass the Cisco CCNA 640-802 exams. The only thing required is your determination and sincere efforts. The suggested materials are good for self study with simple networking background who knows the basics well.
The objective is just not only to pass the Cisco CCNA 640-802 exams but also to have a clear understanding of handling Cisco networking devices. Cisco Press always comes to my mind first ,as the books produced by Cisco Press are  good and always meets with objectives of the exams.
When it comes to the Cisco CCNA 640-802 exams following books are good and worth reading and practicing the exams.
The CCNA Official Exam Certification Library (CCNA Exam 640-802), 3rd Edition published by Cisco Press is worth reading and it does comes with the practice exams from Boson Exsim which are really great and very useful once you are done with the reading of  The CCNA Official Exam Certification Library (CCNA Exam 640-802), the author Wendell Odom has successfully authored books which are easily understandable even a newbie can understand the concepts easily.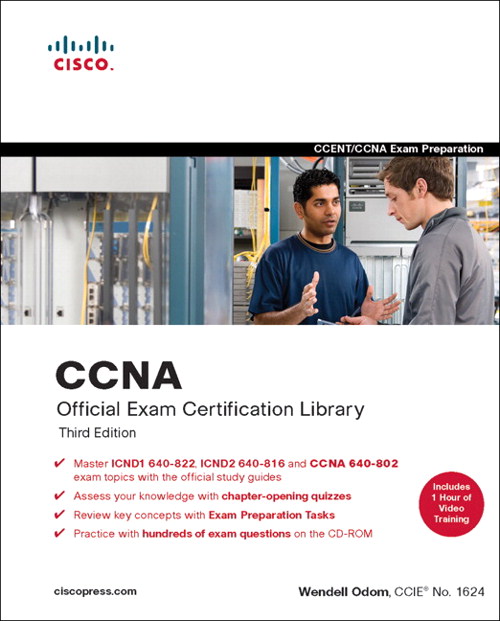 By Wendell Odom.
Published by Cisco Press.
Series: Exam Certification Guide.
ISBN-10: 1-58720-183-6; ISBN-13: 978-1-58720-183-7; Published: Sep 4, 2007; Copyright 2008; Dimensions 7-3/8×9-1/8; Pages: 1475; Edition: 3rd.
You can purchase this book directly from Cisco Press as well from Amazon for 59.99 $ if you are a Cisco Press member you are entitled to get 30% discount wow. Do register yourself as a member of Cisco Press and enjoy the discounts.
These products not only help you learn the topics, but also include tools for knowledge review and exam preparation.
In up coming posts I will discuss other books and materials useful to pass Cisco CCNA 640-802 exams.