Sep 13 2015 5:18AM GMT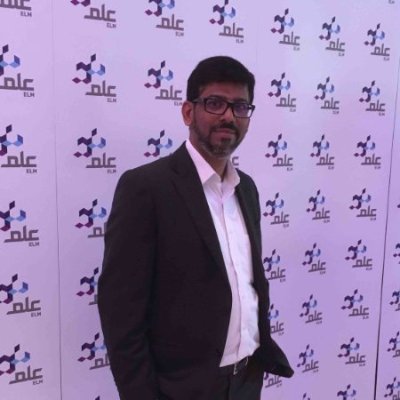 Profile: Yasir Irfan
Tags:
Palo Alto Network Firewalls are quite different and have powerful options compared to their competitors.  The flexibility and the ease they offer is quite impressive.
Managing the Configurations of the Palo Alto firewall is one such example which proves to be very handy. One can access complete set of configuration management actions by going to
Device>Setup>Operations pages as shown below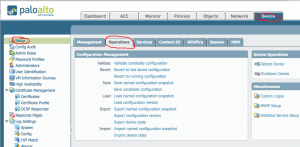 Palo Alto Firewall offers many options from the Configuration Management page.
One can revert back to the last saved configuration by using this option one can certainly avoid the use of FTP or TFTP servers to save these kinds of configuration backups.
One can save the named configuration snapshot, this can be used as a template for future deployments and can be loaded from load named configuration snapshot.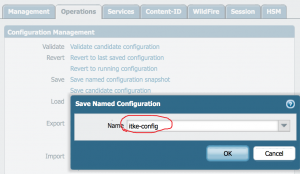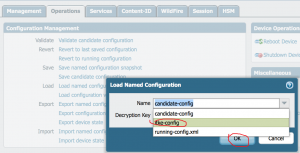 One can export names configuration snapshot in XML format and same can be imported as well either in same firewall or any other Palo Alto firewall.
These are the few Configuration Management option which makes life easier of the Network Security Engineer especially when they have to deal with hundreds of firewall in their daily operation tasks.