Jul 23 2013 12:12PM GMT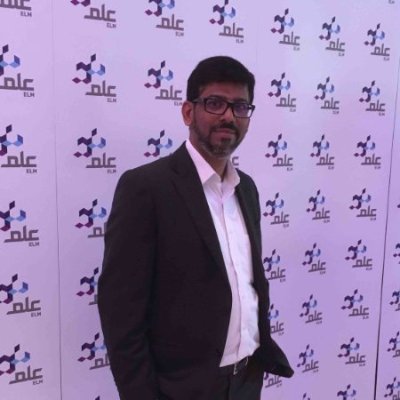 Profile: Yasir Irfan
These days the focus is increasing towards lower latency and high performing server-to-server data traffic (East-West). Cisco claims that they specifically designed their UCS unified fabric for this type of traffic. Cisco want to prove the claim made by their competitors that Cisco UCS unified fabric would increase latency and slow blade-to-blade traffic. Cisco ran the tests, and the results were simply amazing.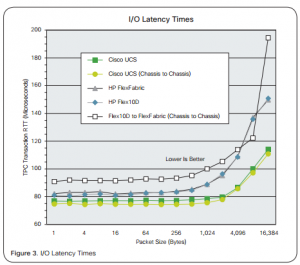 According to the recent concluded test Cisco claims that HP and IBM blade architectures rely on placing networking switches (HP Virtual Connect; IBM Flex System Fabric Switches) inside of every 16 or 14 blade chassis. These legacy vendors imply that data can communicate from one blade to another more efficiently because their networking switches reside within the chassis.  They fail to mention two critical points:
All HP and IBM Blade-to-Blade data must still traverse the switch ASICs (HP Virtual Connect; IBM Flex System Fabric) – it does not magically jump across the mid-plane.
Beyond a single enclosure requires data to exit chassis 1, travel through Top-of-Rack (ToR) switches, then down to chassis 2 through a second set of in-chassis networking switches.
Not only does Cisco UCS outperform HP and IBM, but UCS clearly provides lower latency and faster VM timing by a wide margin. Thousands of East-West samples were collected, testing raw blade-to-blade latency (UDP/TCP/RTT TCP) and virtual machine migration times. Testing was performed on a number of different fabric topologies both within a single chassis (best case for HP and IBM) as well as across multiple chassis. Full details can be obtained under NDA from your Cisco representative.
The highlights of the test are as follows
"Cisco UCS demonstrated lower latency than the HP BladeSystem c7000 with Virtual Connect for every test group and every packet size (User Datagram Protocol [UDP], TCP, and round-trip time [RTT] TCP)."
"Cisco UCS delivered better performance than IBM (faster virtual machine migration times) for every group size tested." "As the virtual machine size and network load increases, the Cisco UCS performance advantage also increases."
You can access the complete report for test carried by Cisco for HP and IBM Blade servers from the below links
Cisco UCS Outperforms HP Blade Servers on East-West Latency
Cisco UCS Outperforms IBM Flex System Blades on East-West Latency