Mar 14 2009 5:22AM GMT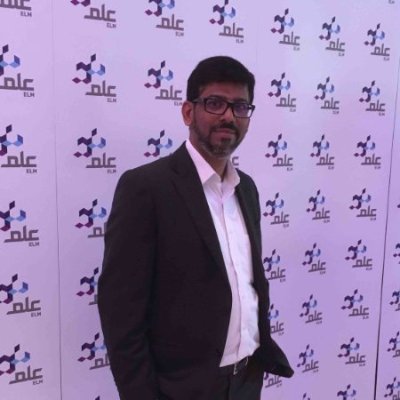 Profile: Yasir Irfan
Cisco Systems announces the release of Cisco IOS ® Software Release 12.2(50)SE for Cisco Catalyst 3750-E,3560-E,3750,3560 and 2960 Series Switches. This new release from Cisco Systems introduces Energy wise technology and adds several enhancements in the areas of identity-based networking services and ease of use with Auto Smart ports.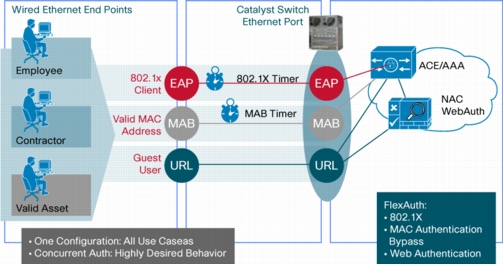 Picture Courtesy:Cisco Systems.
There are several new features included in this release, which are as following.
• Cisco EnergyWise: The inclusion of Cisco EnergyWise technology in this release enables companywide optimization of greenhouse gas (GhG) emissions by measuring, reporting, and reducing energy consumption across the entire corporate infrastructure.
• Identity-based networking: This release continues to enhance Cisco Identity-based Networking Services (IBNS) with several primary innovations to simplify configurations that support heterogeneous endpoint device environments. The release also includes innovations to transparently integrate with existing network and Internet Protocol Telephony (IPT) infrastructure and to provide IT administrators comprehensive policy enforcement options. These enhancements are covered in detail under "Security and Identity Enhancements" section.
• Auto Smartports: This release extends Smartports to allow dynamic switch port provisioning. The switch uses Cisco Discovery Protocol to determine the type of the device connected to the switch and automatically provisions the port based on the predefined macros. The switch integrates with RADIUS for device authentication and applies the macro based on the RADIUS-assigned tag.
• Wired location services: This enhancement enables switch port tracking of hosts or users connected to switches. As part of the location service, the switch integrates with Cisco wireless Mobility Services Engine, which can be used for host/user lookup in determining the switch connectivity for troubleshooting purposes.
• Cisco Catalyst 3750 Series with Cisco StackWise® enhancements for troubleshooting: This release provides new command-line interface (CLI) for StackWise stats and counters to aid in troubleshooting.
• LLDP-MED integration for class of service/diff services code point (CoS/DSCP): Switch will signal CoS/DSCP settings to connected IP telephone using Link Layer Discovery Protocol for Media Endpoint Devices (LLDP-MED) (so that the IP telephone can use the values for communication)
• Link Layer Discovery Protocol (LLDP) MIB: This release provides manageability for LLDP including local and remote MIBs.
• Secure copy (SCP) support for Configuration Copy Management Information Base (Config-Copy-MIB). This feature provides secure configuration copy capability.
• IP Source Guard (IPSG) and Dynamic Address Resolution Protocol (ARP) Inspection (DAI) support for Cisco Catalyst 2960 Series Switches with LAN Base software: This release introduces IPSG and DAI capabilities for Layer 2 security.
• Cisco Catalyst 2960 Series authentication-failed VLAN. This feature is now also available in LAN Lite package. Previously it was available only in LAN Base package.
• Cisco Configuration Engine support: Catalyst switches can be managed from Cisco Configuration Engine for zero-touch deployment.
• IS-ISv4: This release introduces Integrated Intermediate System-to-Intermediate System (IS-IS) routing protocol for IPv4 networks.
• RADIUS Server load balancing: This release allows access and authentication requests to be distributed evenly across all RADIUS servers in a server group.
• Cisco Entity Sensor MIB: This release adds manageability for Digital Optical Monitoring (DOM)-capable modules.
• Small Form-Factor Pluggable (SFP) + 10 Gigabit Ethernet X2: This release supports SFP-10G-SR and SFP-10G-LR SFP+ transceiver modules.
• X2 ZR: This release supports 10 Gigabit Ethernet X2 ZR optical modules.
• CPU utilization threshold: This release allows users to define thresholds and receive notification when thresholds are exceeded.
• Embedded Event Manager (EEM) 2.4: This release adds EEM 2.4 support.
• Support for 64 EtherChannel ports: This release increases EtherChannel scaling to 64 per switch. Available only on Cisco Catalyst 3100 Series blade switches
• Resilient Ethernet Protocol (REP) for the Cisco Industrial Ethernet (IE) 3000 Series: This protocol provides fast convergence for Layer 2 ring topologies.
• IPv6 packaging changes: Cisco has announced the end of life for Advanced IP Services (AIS). Functionality previously available in AIS has been migrated to IP Services or IP Base as documented in Table 1.
Table 1. Feature Migration for Catalyst 3k Advanced IP Services