Sep 17 2016 6:29AM GMT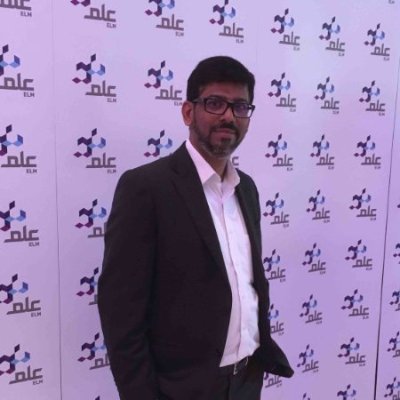 Profile: Yasir Irfan
Tags:
When it comes to designing a network one may need to think from many aspects, one such aspect happens to be the scalability. It's been observed most of the SMBs rely purely on their team to choose the technology or the product. This fits true especially when they want to upgrade their old router with a new one. The challenge of selecting a right product with no design experience is quite hard and often it's been observed most of the SMBs end up either buying a lower specs device or much high end device. To overcome this challenge for Cisco Routers,Cisco is ffering Cisco Router Selector to select a right router which fits the need of an Organization.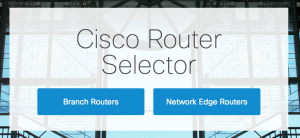 By simply answering few questions one can identity the  right Cisco router one might require , currently the  Cisco Router Selector allows one to select Branch Routers and Network Edge Routers . The tool recommends the Cisco Edge router based  on the encryption throughput, is the router physical or virtual, which is fine for SMBs.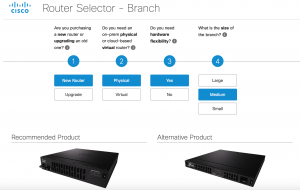 It's a good offering from Cisco, as one could have an idea of what they want buy, however this tool cannot replace the task of Network designers and architects as they design networks from many dimensions few of them are business need of the customer, functional requirements, technical requirements, user experience etc.