Mar 30 2011 7:20AM GMT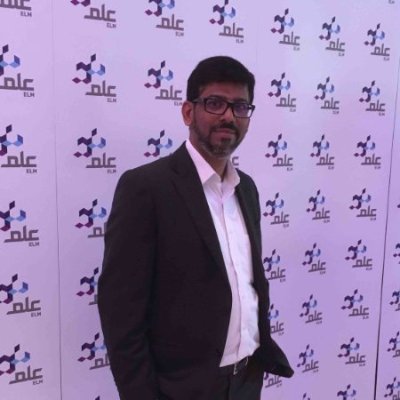 Profile: Yasir Irfan
According to Cisco, Cisco Network Academy has enrolled its 1 millionth student for the first time. The Cisco Network Academy offers the program in partnership with educational institutions, government administrations and community based organizations globally and delivers information and communications technology (ICT) education through classroom-based and cloud-based curricula.
 One of the programs offered at the Academy is teaching students how to design, build, troubleshoot, and secure computer networks for increased access to career and economic opportunities in communities around the world. 
I have seen few CCIE's who started their Cisco Certification path  form Cisco Network Academy, while they were studying in their Universities and now they are flurshing in their career and doing an exceptional job for their organization.
Key Highlights:
The Networking Academy began in 1997 with 64 schools and has grown to become one of the "world's largest classrooms"with 10,000 academies in 165 countries, and nearly 4 million studentshaving participated in the program to date.
A pioneering example of cloud-based education delivery, the Networking Academy teaches students how to design, build, troubleshoot, and secure computer networks for increased access to career and economic opportunities in communities around the world.Students who complete the program often go on to secure entry-level career opportunities, participate in continuing education and achieve globally recognized career certifications.
Networking Academy courses are delivered in multiple languages through a cloud-based learning system. Courses are supported by classroom instruction, hands-on learning activities, and interactive online assessments that provide personalized feedback. Networking Academy instructors receive extensive training and support to help ensure a consistently-enriching learning experience for students around the world.
Cisco is celebrating thismilestone by offering Networking Academy students and alumni the chance toshow the benefits of this unique classroom experience through a videocontest titled "Why is The Cisco Networking Academy Classroom like No other?"
Quotes:
Amy Christen, vice president of Cisco Corporate Affairs and Networking Academy
"Networking Academy is truly the world's largest classroom. The unique delivery model combines the power of the network and the cloud with the global need for ICT skills-based education to address the critical need for networking professionals around the world."
Key Networking Academy Statistics:
1 million Networking Academy students worldwide concurrently engaged in learning this year
Nearly 4 million students reached by the Networking Academy to date
10,000 Networking Academies operating in 165 countries
1 million online assessments delivered monthly
100 million online assessments delivered to date
175,000 Facebook fans, whose numbers are growing daily
[kml_flashembed movie="http://www.youtube.com/v/rcW41PvuV2g" width="425" height="350" wmode="transparent" /]