Feb 13 2017 6:28PM GMT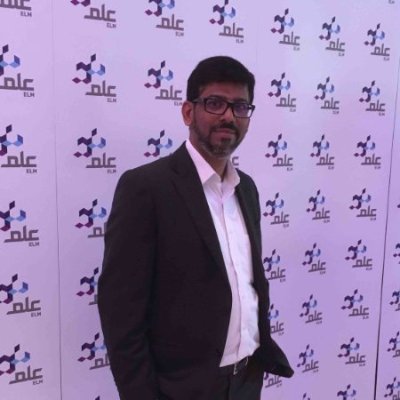 Profile: Yasir Irfan
Tags:
After being selected as Cisco Champion 2017, often people asked what is Cisco Champion? Some of them don't know what Cisco Champion Program offers and what benefits they can avail be becoming a Cisco Champion.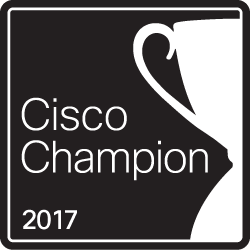 Cisco Champion Program was started by Cisco Systems with an aim to create and nurture a group of people ( Cisco geeks) who are highly influential IT technical experts, who enjoy sharing their knowledge , expertise, ideas and thoughts in innovative way across the social web be it in the form of blogs, supporting the online community by answering their queries  or with Cisco
The Cisco Champion program is open all the individuals who are either 18 years in age or older with following qualities
Is active on social media
Expresses balanced view of Cisco
Has Cisco-related expertise
Has overall expertise in IT industry
Chooses to actively participated in conversations relevant to Cisco and the IT industry
One can either nominate himself/ herself to Cisco Champion Program at the end of calendar year or their peers can nominate them. Generally the nominations begins after October and cover wide variety of topics. Some of main interest areas
Cisco Champions for Data Center
Cisco Champions for Collaboration
Cisco Champions for Enterprise Networks
Cisco Champions for the Internet of Things
Cisco Champions for Security
Cisco Champions are regarded as experts in Cisco products and technologies by their peers and actively share their knowledge, expertise, and thoughts in technical forums, communities, user groups, social media, speaking engagements, and across the social web with Cisco.
Some of the exclusive Cisco Champions benefits are
Networking with other Cisco Champions –  By joining exclusive Cisco Champion-only Community one could interact with like minded Technology enthusiasts from all over the globe
Communicate to share – Cisco Champions gets an exclusive opportunity to attend and participate in weekly live podcast as well as two blogging spots per year with Cisco Champion Blogger Program
Access to latest Cisco new – Yes Cisco Champions receive invitations to attend pre-launch briefings to find out the latest Cisco news before the rest of the world.
Its really an honour to be a Cisco Champion, as Cisco does recognize and support the individuals who contribute to community in various forms. One could certainly start contributing the knowledge they gained all over these years and can be part of Cisco Champions Program for year 2018.