Nov 22 2015 6:52AM GMT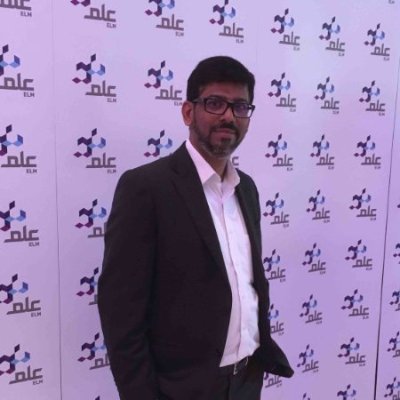 Profile: Yasir Irfan
Tags:
Cisco Certification Tracking Tool is not working since almost a week , looks a like some major compromise happened with this portal.  Once you login to any of the tracking sites you will some of these errors
http://www.cisco.com/c/en/us/training-events/training-certifications/cert-tool.html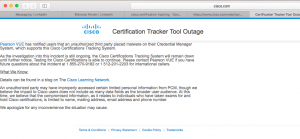 https://www.cisco.com/web/learning/certifications/general/cert-tracker-announcement.html

https://i7lp.integral7.com/durango/do/login?ownername=cisco&channel=cisco&basechannel=integral7

Cisco also published a blog about this outage, well its quite unfortunate that an unauthorized third party placed malware on their Credential Manager System, which supports this Cisco Certifications Tracking System. Until this issue is fixed no one can verify Cisco Certifications.
I hope Cisco will fix this and have a permanent fix for this issue.