Jan 26 2010 5:58AM GMT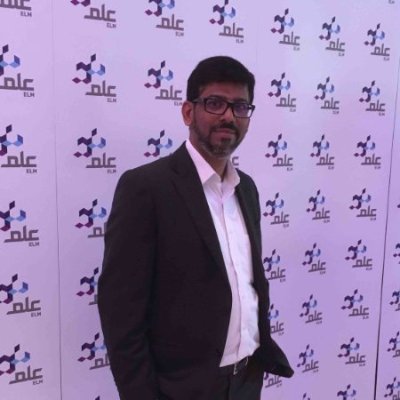 Profile: Yasir Irfan
Yesterday Cisco announced some major updates for the most popular Cisco CCNP Certification program. Currently three new CCNP exams are revamped i.e. ROUTE 642-902, SWITCH 642-813, and TSHOOT 642-832, wow  titles looks great for me.
In the prevision version you were required to pass four exams BSCI, BCMSN, ISCW and ONT.  Whereas the new updated version of CCNP requires only three exams to pass. The exams will be available in March/April 2010. The current CCNP track is available until July 2010.
 News Facts:
The previous version of the CCNP required four exams: BSCI, BCMSN, ONT and ISCW. The revised certification now requires three 120-minute exams:

ROUTE #642-902 Implementing Cisco IP Routing
SWITCH #642-813—Implementing Cisco IP Switched Networks
TSHOOT #642-832——Troubleshooting and Maintaining Cisco IP

The new CCNP courses and e-learning materials are available now. The exams will be available in March/April 2010.
CCNP is the second most popular Cisco Certification, after CCNA®.
No other imprint publishes to the CCNP certification
Cisco Press CCNP products can be purchased at your favorite local bookstore, computer/electronic store, online bookseller, or ciscopress.com.
By February you can expect new CCNP Products from the official publisher Cisco Press, thanks to updates shared by
Jamie Adam's

. According to the

press release
the new suite includes three Certification Guides and introduces a new product line for mid- to late-stage exam preparation, the Cert Kits, available for all three exams. Each Cert Kit provides a value-priced package combining video, print and electronic quick reference sheets, and online flash card preparation tools.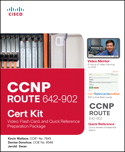 Pic Courtesy: Cisco Press
A complete listing of new CCNP products is available at www.ciscopress.com/ccnp.
Available February 2010
CCNP ROUTE 642-902 Official Certification Guide / 1587202530 / 9781587202537
CCNP SWITCH 642-813 Official Certification Guide / 1587202433 / 9781587202438
CCNP TSHOOT 642-832 Official Certification Guide / 1587058448 / 9781587058448
*Discount-bundled package of all three Certification Guides:
CCNP Routing and Switching Official Certification Library / 1587202247 / 9781587202247
So start preparing for the new suite of most prestigious CCNP certification. Better luck. Do let me know if you pass the new CCNP Certification.
Some useful links
http://www.cisco.com/web/learning/le3/le2/le37/le10/learning_certification_type_home.html
https://learningnetwork.cisco.com/docs/DOC-6393
https://blogs.cisco.com/ciscotalk/cin/comments/new_ccnp_requirements_-_new_ciscopress_resources/?awesm=fbshare.me_AFKrd&utm_medium=fbshare.me-facebook-post&utm_source=facebook.com&utm_content=fbshare-js-large