Oct 10 2015 6:57PM GMT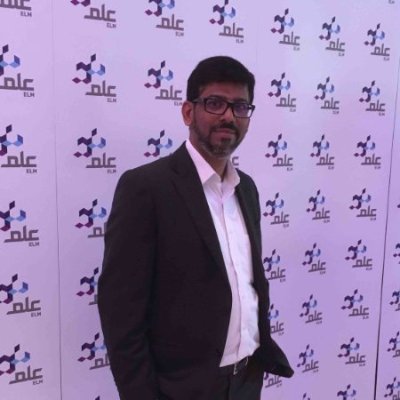 Profile: Yasir Irfan
Tags:
Those who are perusing CCDE certification, they were eagerly waiting for the release of much awaited Cisco Press book of the year " CCDE Study Guide" by Marwan Al-Shawi.
Thanks to Jamie Shoup of Cisco Press for providing me a copy of the title " CCDE Study Guide" , I too was waiting for this title with lot of eagerness and quite happy to have a copy.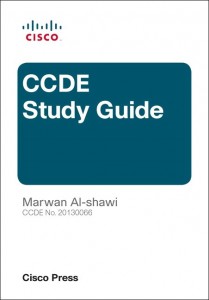 As you all know my journey of CCDE has begun and God willing I am planning for my success. Thought of sharing my initial reviews especially for those who are preparing for the CCDE exam.
I could see  Marwan Al-Shawi used comparative and analytical approach which certainly helps CCDE aspirers to practice the "Why Question" with regard to designs. Its been said those who asks questions they cannot avoid answers. CCDE is also about asking right questions .
I could able to read first two chapters, they are quite engaging and penned down in a very simple manner,  Marwan Al-Shawi ensured that the  content is brief and addresses all the  aspects of CCDE practical exam.The first chapter deals with Network design requirements , he talks about the common approach used to analyse and design the network, thought this not a new topic but its been presented in a very simple way, I liked this part.
This title is quite different from other Cisco Press books as  "Do I Know this Already? Quiz" section is missing and however the section "further reading" at the end of each chapter is quite good and helpful for some one to have quick recap of the concepts.
There are few typos I have seen in the first two chapters, which needs to be corrected by the publisher and also I have a recommendation for Cisco Press to have a proper hyper link to "Further Reading" topics, so that one can directly click the hyperlink and start reading. At present one need to search the suggested further reading topics.
To conclude I would give 5 stars to this wonderful title by Marwan Al-Shawi  and he stands right for the following  statement in the book.
"Therefore, you can use this book as an all-in-one study guide covering the various networking technologies, protocols, and design options in a business-driven approach. You can expand your study scope and depth of knowledge selectively on certain topics as needed."
Once I am done with reading this title I will come out with a detailed review.