Nov 21 2015 8:27AM GMT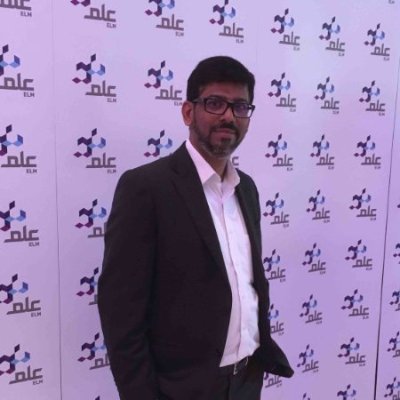 Profile: Yasir Irfan
Tags:
Since I received the "CCDE Study Guide" from Jamie Shoup till date, I simply couldn't able resist reading such a wonder book from Marwan Al-shawi.  I believe it was a great initiative from Marwan Al-shawi to write this book. Since I read this book from cover to cover I believe it's the right time for me to write a complete review of this book.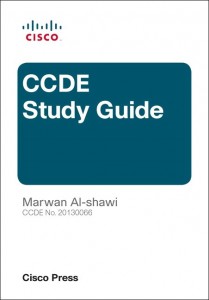 As mentioned in my initial review , Marwan did a great job in penning down this title, he has gone an extra mile to come out with this title. The topics are organised well and he addressed almost all the topics of CCDE blue print at very high level. The "CCDE Study Guide" is divided into 6 parts with following chapters
Part I Business-Driven Strategic Network Design

Chapter 1 Network Design Requirements: Analysis and Design Principles

Part II Next Generation – Converged Enterprise Network Architectures

Chapter 2 Enterprise Layer 2 and Layer 3 Design
Chapter 3 Enterprise Campus Architecture Design
Chapter 4 Enterprise Edge Architecture Design

Part III Service Provider Networks Design and Architectures

Chapter 5 Service Provider Network Architecture Design
Chapter 6 Service Provider MPLS VPN Services Design
Chapter 7 Multi-AS Service Provider Network Design

Part IV Data Center Networks Design

Chapter 8 Data Center Network Design

Part V High Availability

Chapter 9 Network High-Availability Design

Part VI Other Network Technologies and Services

Chapter 10 Design of Other Network Technologies and Services
I enjoyed reading almost all the topics, yet got bored on the topics which I don't have much exposure. The book is addressed at very high level. In order to enjoy this book one should posses good understanding of the concepts be it MPLS, MPLS TE, MPLS VPN or as simple as of Layer 2 Network Design. Marwan is no where attempting you to understand topics from grasp level. I can understand Marwan must have gone through tons of technical resources to come with such a wonderful title. His experience and knowledge  is quite visible in the content he developed.
Few things which I really liked in this title are
The design scenarios presented are quite useful and there are plenty of them
The design goals one should consider
The business driven factors
Enormous  amount of Diagrams which complement the text.
The seamless flow of topics
Design related Questions
Further Reading Section
Its also good to see this title now part Safari Online, those who have Safari subscription can enjoy reading this book even for enhancing their design principles.
This title would have added extra value if the following things were considered
A small design challenge at the end of each chapter based on exam pattern
Typos
Hyperlinking  all the reference materials ( few hyperlinks are there)
Over all a must read book not only for those who are perusing CCDE but also for those who are involved in Designing complex networks. Also I would like to thank  Marwan Al-shawi  for coming out with such a great book as its quite helpful to me.