Mar 26 2015 9:40AM GMT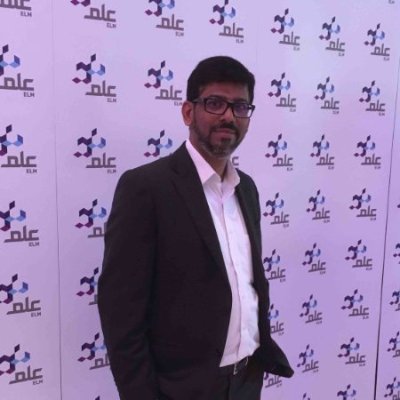 Profile: Yasir Irfan
Tags:
First and foremost I would like to thank my Professional friend Jamie Shoup for providing me the copy of this book. When it comes to preparations for Cisco certifications Cisco Press books are awesome. Cisco Press titles are written based on the blue print and topics covered for the exam.  The Cisco Press title "Troubleshooting and Maintaining Cisco IP Networks (TSHOOT) Foundation Learning Guide: (CCNP TSHOOT 300-135)" is crafted for the CCNP TSHOOT exam 300-135.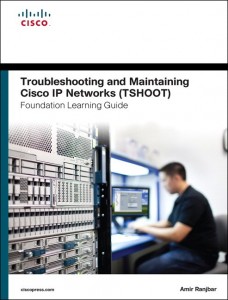 This title consists of 10 chapters covering following topics
Chapter 1 Troubleshooting Methods
Chapter 2 Structured Troubleshooting
Chapter 3 Network Maintenance Tasks and Best Practices
Chapter 4 Basic Switching and Routing Process and Effective IOS Troubleshooting Commands
Chapter 5 Using Specialized Maintenance and Troubleshooting Tools
Chapter 6 Troubleshooting Case Study: SECHNIK Networking
Chapter 7 Troubleshooting Case Study: TINC Garbage Disposal
Chapter 8 Troubleshooting Case Study: PILE Forensic Accounting
Chapter 9 Troubleshooting Case Study: Bank of POLONA
Chapter 10 Troubleshooting Case Study: RADULKO Transport
The author is quite smart in discussing the troubleshooting approaches in chapter 1, this really gives a good understanding of troubleshooting approach one could adopt in any given situation. Personally I liked the chapter that deals with the Network Maintenance best practices as the author discusses every aspect of troubleshooting including the most neglected part like documentation and policy.
The case study chapters are quite interesting and prepares a CCNP aspirer to think out of the box at times to troubleshoot the problems reported in day to day network operations and also now you have the liberty of downloading the typologies and diagrams from the Cisco press website for your own reference.
To conclude a good title, quite easy to understand what the author is trying to express, the only suggestion Cisco might consider is offering Virtual labs for the cases mentioned in this book or at least share the VIRL typologies so that one can have good hand on before appearing for the CCNP TSHOOT exam 300-135