Feb 25 2013 2:38AM GMT
Although setting up Cisco Unified Communication Manager (CUCM) in VMware is pretty easy and straight forward, I had to struggle to get it up and running. Partially cause i was creating the VM wrongly. In this series, I would show the steps required to install CUCM. As a prerequisite to have a fully operational CUCM is:
1- ISO image of CUCM, it can be found at www.cisco.com
2- VMware workstation, as it is the compatible virtualization tool.
3- GNS3 with a router IOS.
For the setup of CUCM there are few components that are required, there is the essential part that without it CUCM will not install. It is NTP. We would use GNS3, to connect the CUCM to Router with NTP configurations on it. Figure one shows the essential configurations, and the connectivity.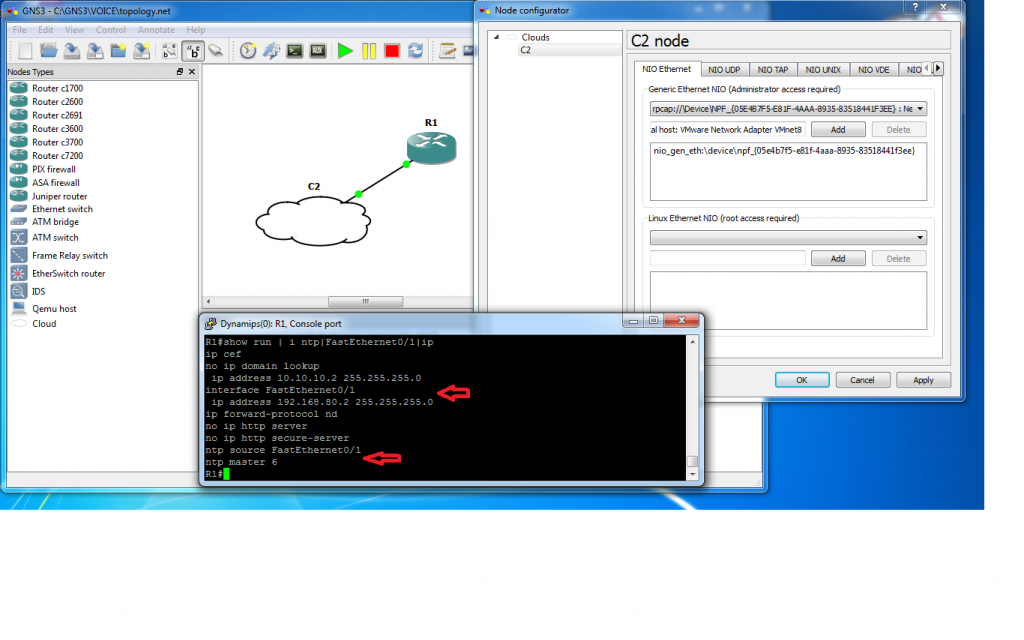 Figure 1: GNS3
The Cloud would be configured with port that is connecting to the VMware network. Alternately, a Windows Server can be installed in VMware, configured as Domain Controller, DNS server, and NTP server.
Second component that might require is DNS. While configuring CUCM there is the option of installing DNS client, if you isntall it. then the hostname of CUCM should be resolvable. For this tutorial i have not done that. Although, for a real practice it is best to configure the Windows Server. As other operations can be practiced as well. Such as user authentications, and user related activities.
In part two, We would look into how to create the VMware machine, as that is the second step. Mistakes in creating the VM is equal to many hours wasted in trial and error solution.