Jul 15 2011 1:13PM GMT
IP Address Management has some interesting tools that can be used in the SolarWinds Engineer's Toolset. One of the tools that make the life of network engineer easy, (which i think should not have been created!!. let the engineers do use their brains for this) is the advance subnet calculator. As it says, it does many other things. From finding subnets, defining the subnet, and all the expected from IP addressing tool.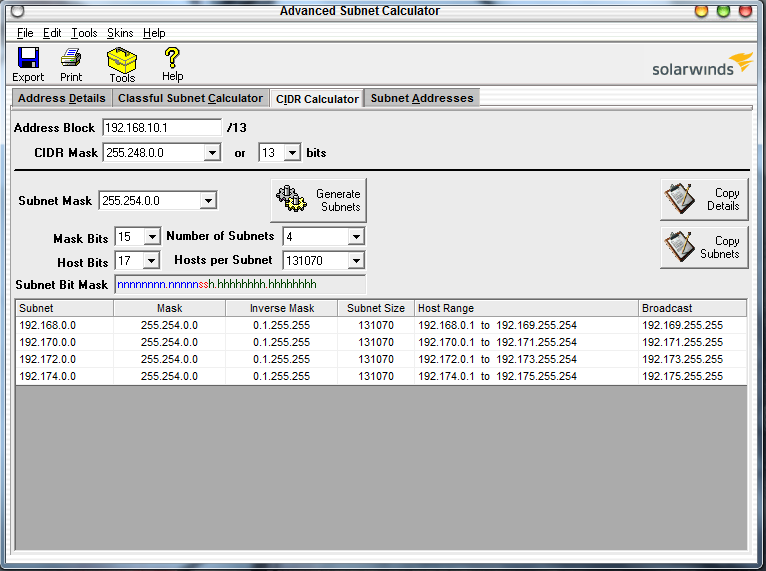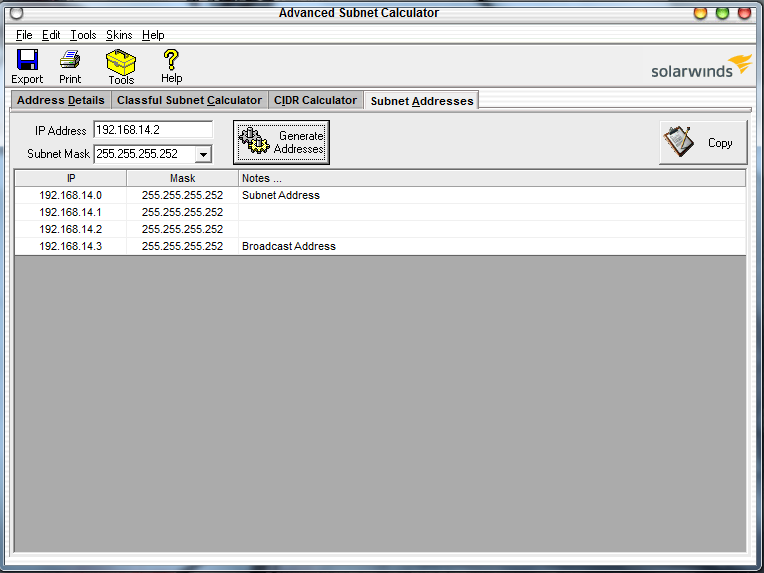 DNS analyzer is such interesting tool. it will show how a domain name is being used, which servers, their real names, ip address, etc. For example i used www.kfpum.edu.sa since it is hosted in single site, the analysis was straight simple. But doing a www.Yahoo.com is just over killing it, as shown in the second image below. Just looking at it makes my head starts spinning. Although www.google.com provided much simpler output.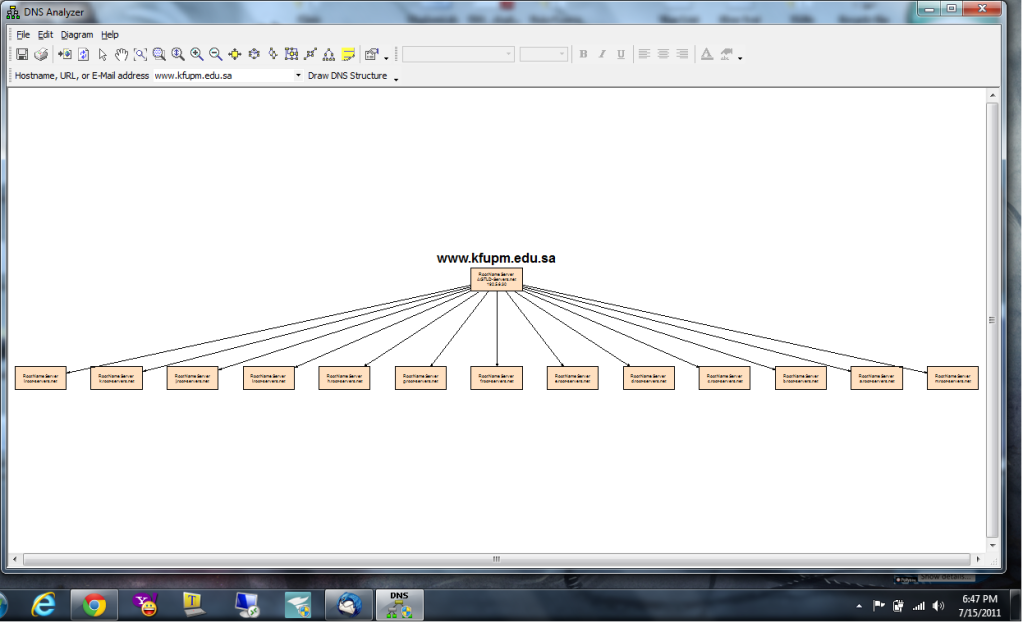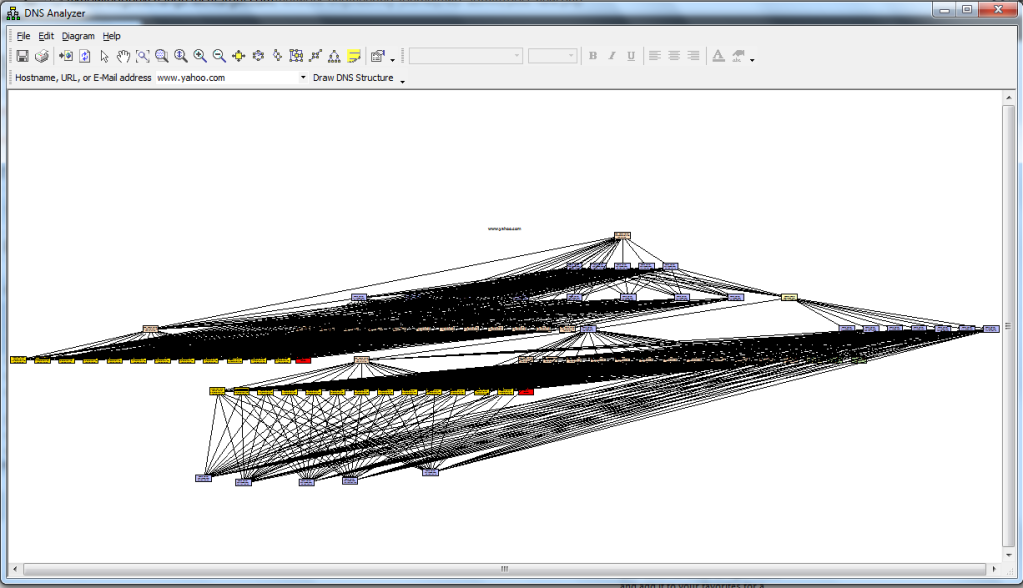 DNS resolver will give you the IP address, and the who's information you would expect from various websites. So, it is really a good tool to track the traffic, and who is using what. The second tool will take a range of IP addresses, and do the who's analysis.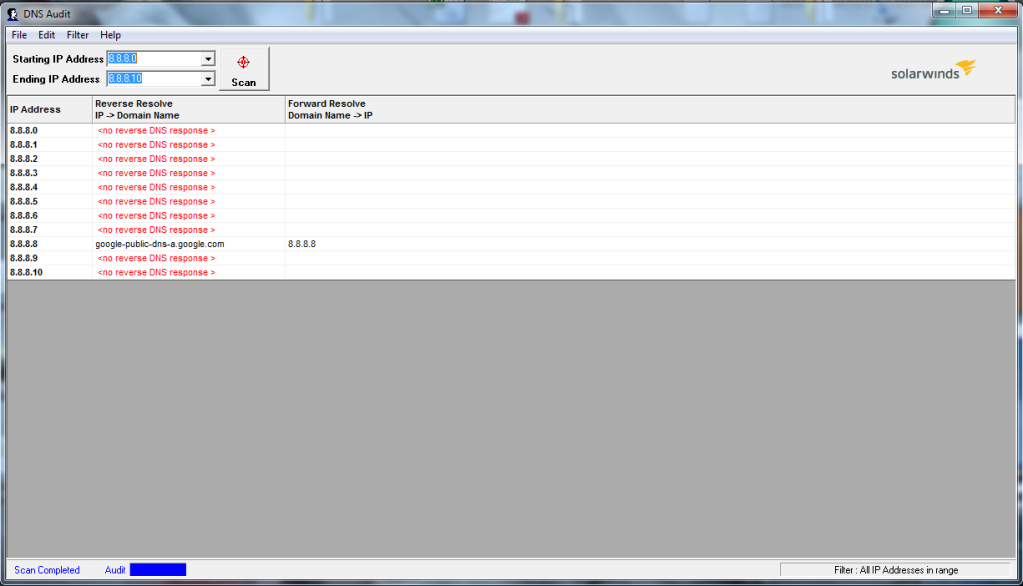 Lastly, one of the most important tools, that i've been using so often is the ConfigViewer. (once you run it, you can upload, download and find the difference). I've been using it to download, and mostly compare. I have used it for upload as well after i finished edited the config file. So, it really is very good tool. Eases the operation of working with configuration files.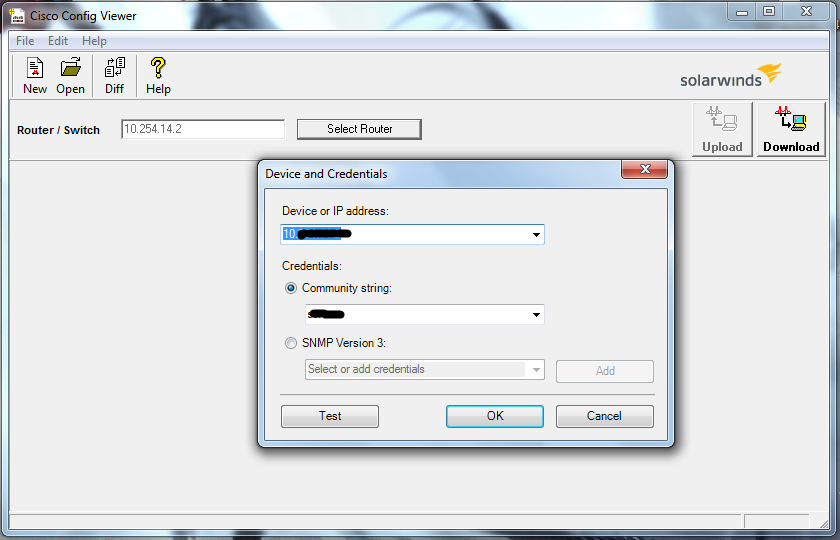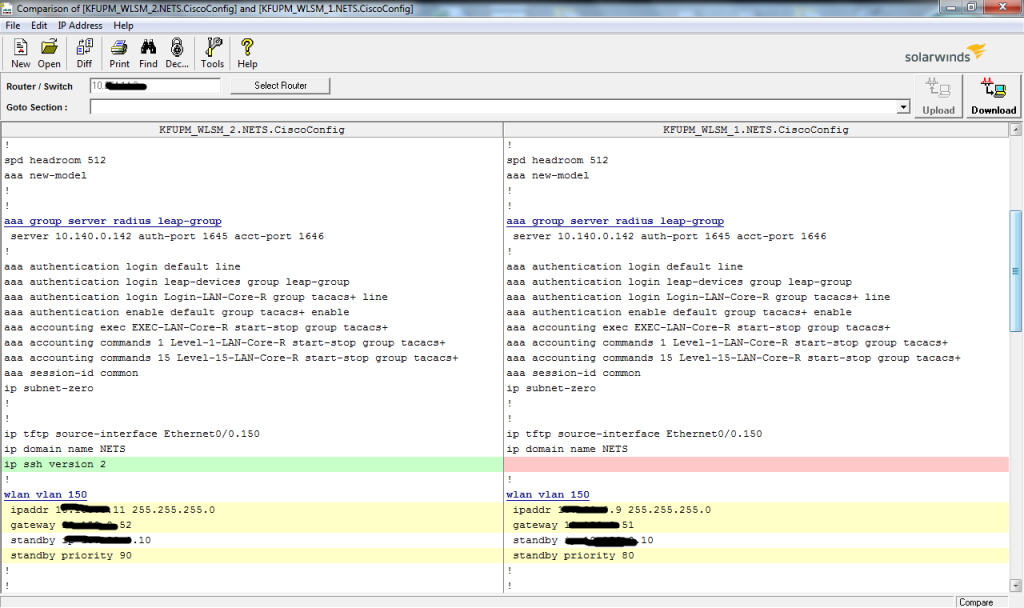 As seem above, screenshots. First to download the config file. Second image to view it, write on it. (go find what i wrote!!!) and Lastly, to find the difference.
This was the third part of this series. Hopefully soon i will have more features covered.