Jul 11 2011 2:16AM GMT
Once the Toolset is installed, you would want to run the SolarWinds Workspace Studio. It is the main application window that you use to monitor the devices. It has limited management capabilities since it was not designed for such thing.
The Studio enables to use few features that actually matter, most of the features mentioned in the first entry are stand alone applications. The studio let you monitor CPU, Memory, and Links. It further enables you to see the Routes, port maps, and neighbors.
The CPU and Link utilization can be configured thoroughly with proper alarms to be shown in case of exceeding the limits. The image below shows the CPU and Link utilization example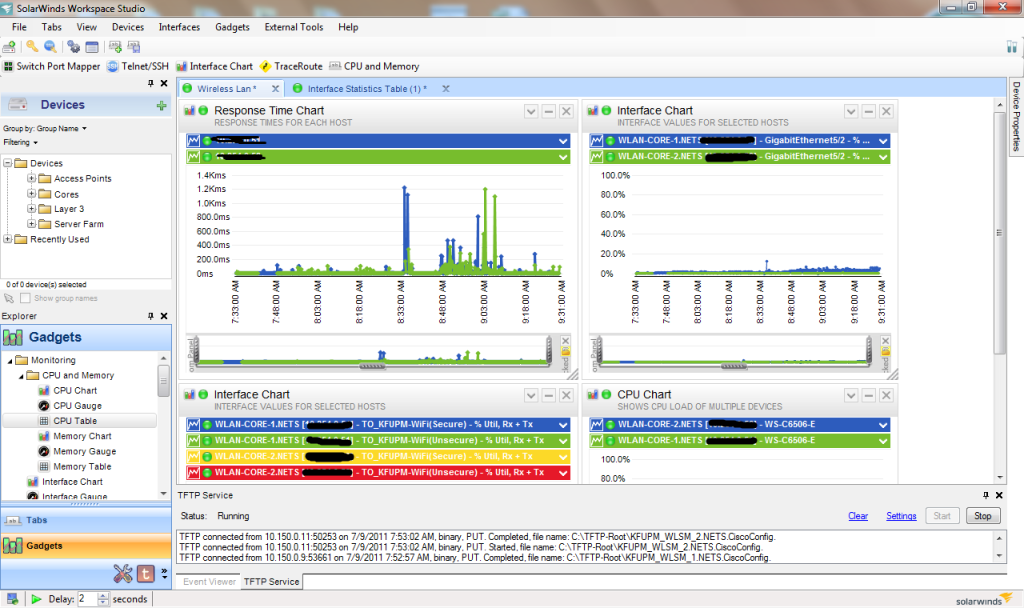 The Utilization can be seen in percentage, Gauge or in Charts. Each has its own use, from very abstract values, to detailed (in the charts) value.
The neighbors View is such a good tool to ease the drawing! I mean, it actually traces the network to the number of wanted hops. I have chosen only 1 hop in the image below. It shows the device, and which devices it is connected to with their IP addresses, and interface information. It really extracts the CDP information, which is very rich.
This feature will surely help any new network engineer, or even a consultant to have a look and the feel of the network when troubleshooting or understanding the network.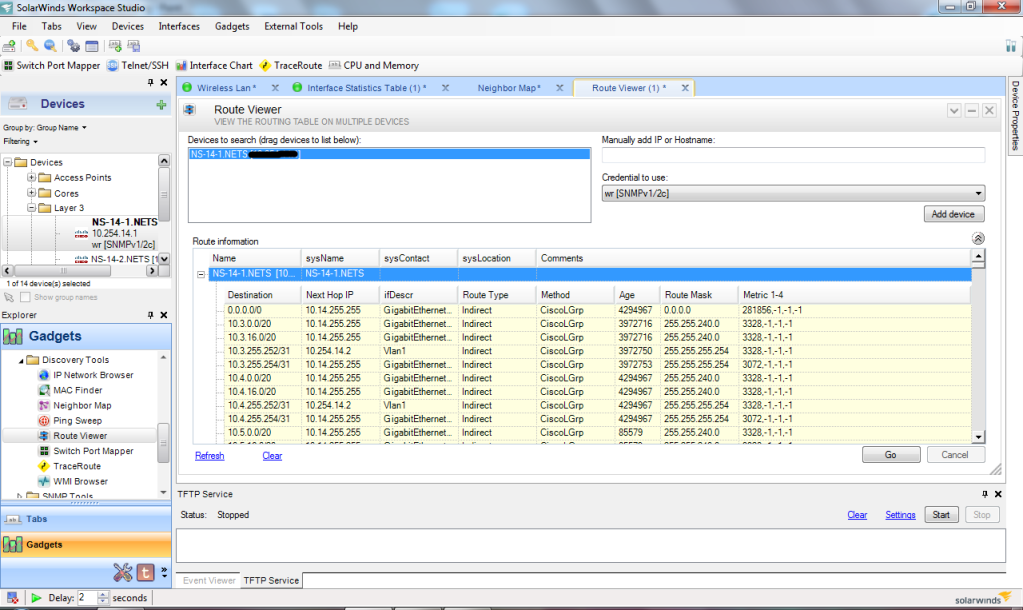 The above image shows the Route Viewer feature. The user choose the router, and the tool will find the routing table. What i really wanted to see is the incorporation of both map view and route view. So you can see the traceroute but instead of the normal output, you see it graphically.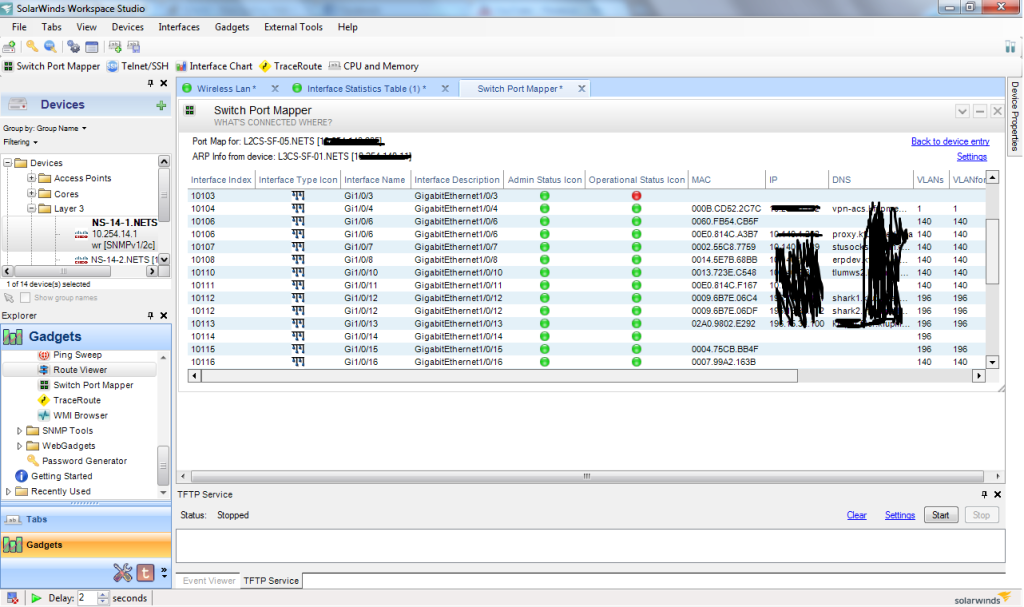 The last feature in this entry is the Port Mapper. This tool will find all the ports, the macs associated with it, and many other information such as: IP, DNS name, Link speed, Link queue, and the other information that you can see in cisco devices when using the command "show interface type num/num "
This concludes part 2 of the review. Tune in for part 3. Lastly, don't mind my mspaint skills. i had to hide the IP addresses. 🙂