Feb 10 2011 4:44AM GMT
I would like to post a simple example of how to set up MPLS-VPN for two users. This example was used from the Cisco Press book CCIE Routing and Switching . Although the book didn't show the full working configuration for the scenario, i have made it complete so anyone using that example can refer to my configuration file to make the routers work.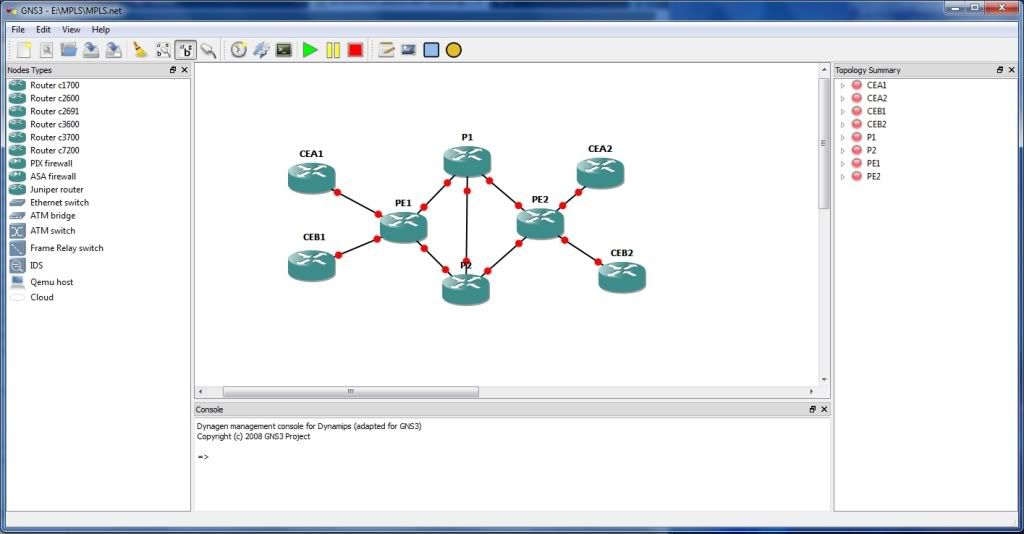 The picture above shows the topology to be used with the example. as it is seen, it is simple yet effective that demonstrate almost all aspects of MPLS-VPN, interesting scenarios can be made from the same toplogy by changing varoius parameters of MPLS-VPN which i advice to do.
The link above is the download for the configuration files. Enjoy.