Jan 1 2012 8:05AM GMT
While we had overall idea of the design direction, we have identified other points that were integrated into the final design. The diagram below shows the almost finalized design.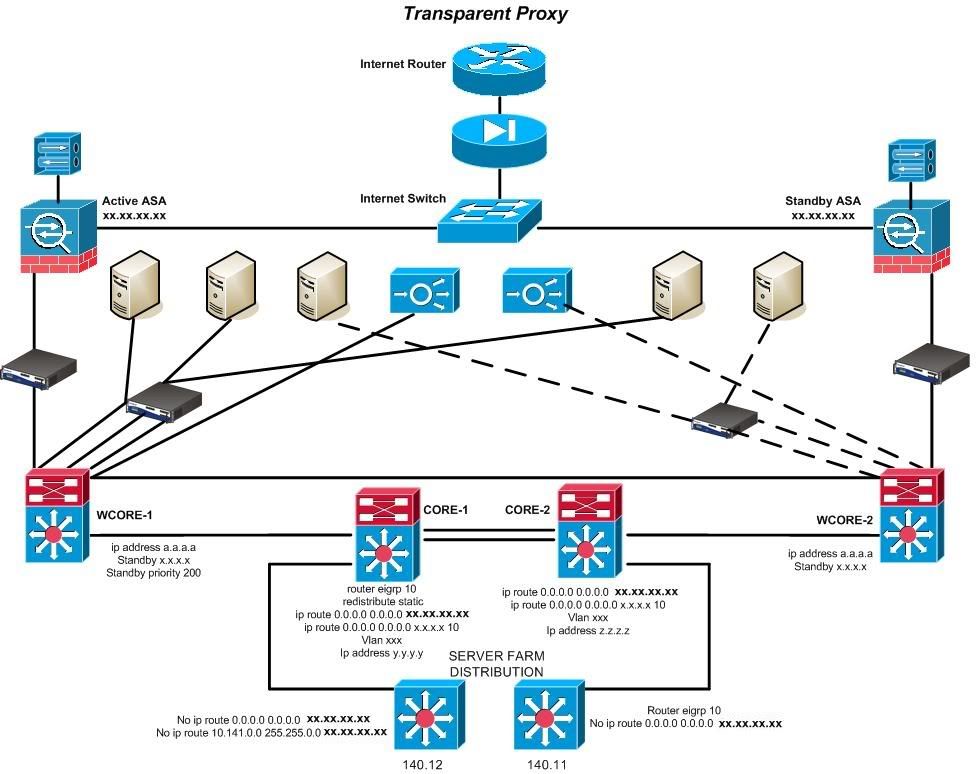 I would like to mention the hardware being used at this design, as it could provide guidelines for other network engineers when it comes to transparent proxy for enterprise networks.
PBR are Cisco Catalyst 6506-E with SUP720-B3, X6748 line cards
Proxies are Bluecoat ProxySG x5,
Packetshapers are Bluecoat 0 x3
Core layer Cisco Catalyst 6509 with SUP720-3B.
More detailed Logical diagram will be prepared with the traffic flow details.