Jul 8 2012 8:26AM GMT
When i started writing the first article, i never thought that it will turn into a three different blogs. Truth to be told, the scenario was such a complicated one. that just changing the AD was not enough to provide the intended routing path.
The scenario is from the network shown in Diagram 1.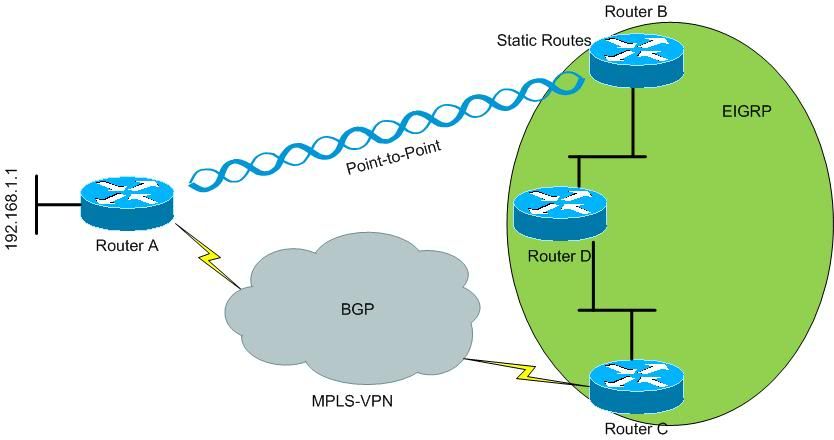 Diagram 1
It is about the path the routers will use to route packets from the EIGRP domain to network 192.168.1.1. Of course, i have changed the IP addressing for the purpose of this blog.
The entries for the full working solution are: