Oct 3 2011 1:59PM GMT
This is a utility which I got to know few days ago. It was one of those things that made my life really really good. Since the preperation for CCIE R&S Lab exam started, i wanted a platform to practice the concepts. Although we do have latest technology in our production environment, i can't really practice much on that. So, a virtual lab was the way to go. GNS3 is a good tool as well, specially that INE themselves do provide a GNS3 network topology for their Workbook II.
First, get the IOU, and Google is your best friend my friend. Once you found it. you are almost done! not really, hehee.
Second, get VMware Player. It is free. Third, and lastly, you would need a program to telnet. I suggest using SecureCRT, since you would be using that program during the actual CCIE Lab exam.
Install the VMware Machine using the IOS you downloaded after googling. Make sure that the VM has enough ram to run the IOU.
Although I'm not sure if im doing it wrong or right. But it worked fine for me, and i managed to do some quite loads of configurations. Please follow the steps shown below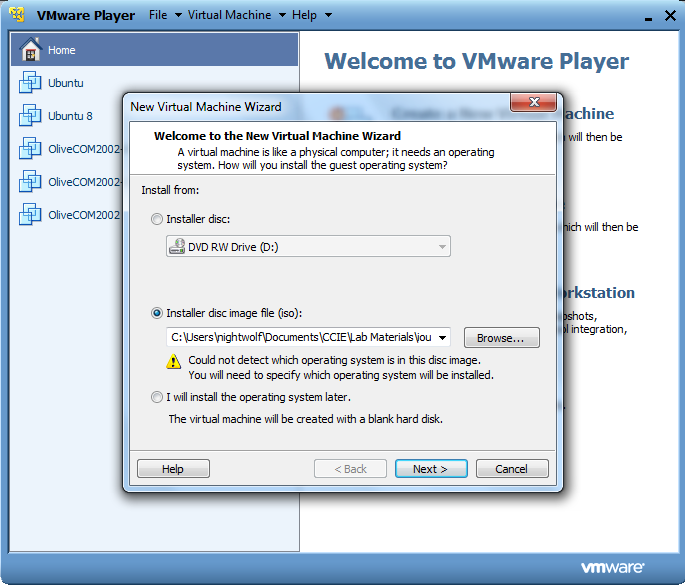 />
Once installed, follow the steps provided. It gets really simple. Hope this post was useful for everyone who wants to practice Routing and Switching, specially CCIE candidates.