Dec 12 2011 3:56AM GMT
Many people don't have the privilege to run a full scale CCIE lab in their basement. I happened to be one of them. So i had to relay on other resources to practice CCIE technologies. Since i have bought my new PC, i can easly run GNS3 with full INE topology.
The topology .net file can be easily found in their website. The problem was, i couldn't run it from the first instance. I had to edit with many connections. (i actually built the network from scratch, i just used the Frame-Relay mappings as it is).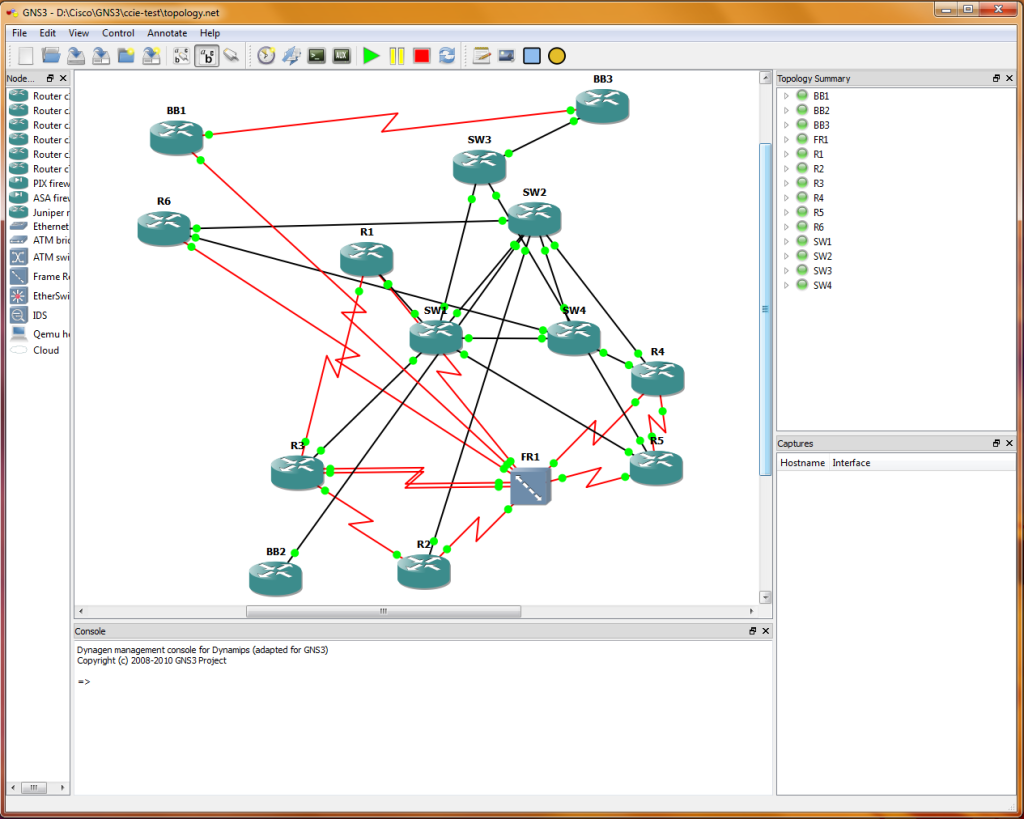 Please find the attached file here. let me explain the features of this topology in few words
Full initial layer two connectivity with IP addressing
All ports are up. (you will not require to run the command no shut on any interface)
Switches connected with single links
EtherChannel was broken and replaced with single link. (known issue of gns3 and layer three etherchannels)
all vlans are created and up, ping will work from first time in multiaccess media (ethernet). you will not get the message (encapsulation failed)
the IOS use 128MB of ram. If you want to run Netflow, NBAR please make sure to use 256MB of ram for your IOS
Works best with GNS3 v0.7.4
If in the case you having some issues with connectivity or the gns3 is crashing just after you start the toplogy, change the (127.0.0.1 with localhost) or vice versa in the .net file.
Please remember, that you can't run most of layer 2 technologies command, since GNS3 (and all emulators) just do the software, where switches are mostly ASIC programmed to run the features.