May 17 2013 7:08PM GMT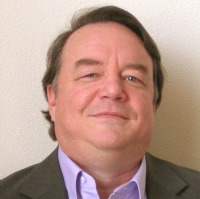 Profile: James Murray
I've been using Windows 8 for about 5 months now.  Sometimes I love it, other times I'm a little lost trying to navigate the system.  I notice that many of my clients are not migrating onto the system yet.  I wonder how others are finding the system?
I put the software on one of my older Lenovo's (System is about 2 years old and was running windows 7) and laptop is running just fine.  Of course the system has no touch screen capability.  So I'm figuring out how to do everything with a mouse or finger pad.  (I remember when I had to move from DOS command line to a GUI interface.  The change is not that traumatic.
I really haven't read any documentation on the system, so I might have a better experience if I knew the system from the designers point of view.  So after a few months I'm not sure I understand why there are two interfaces.  Each has its own things you can do.  I've been discovering them online as I run into problems.  I think though even without the understanding I probably prefer the new interface.
So when working on non-Windows 8 systems, I find myself wishing it was a Windows 8 system.  When I'm on the Windows 8 system, I seldom wish to go back to Windows 7, XP or earlier.  (Sometimes I did feel that way when I moved from DOS to Windows 3.11, 3.11 to XP, XP to Windows 7.)  Mostly I'm waiting for my learning curve to catch up.
Having worked on the Lync team, I'm really looking forward to a new system that is completely compatible with everything Lync.  I'm ready to throw away my smart phone, handset and start carrying something light and easy to use.  I think it would be nice to empty my pockets and lighten the load on my backpack.
I'm curious how others are seeing the Windows 8 OS?  Do you we going to all be using Apple or Amazon tablets in the future?  Or does Windows 8 have a chance?