Oct 29 2012 5:17PM GMT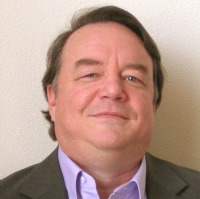 Profile: James Murray
Tags:
I've been using windows 8 for the last couple months.  Instead of putting it on a tablet I loaded the new software on an old laptop and this adds to the learning curve.   Windows 8 is obviously meant for a touch screen computer, not necessarily an old laptop.  Yet it is giving me part of the experience.  The last 21 plus years I've been using Microsoft systems.  The last 12 years I've worked as a Seattle IT Consultant focused on desktop support, Server management, project management and lately cloud systems.  The last 10 years I've gotten used to the changes in the various OS differences.  Moving from NT to Windows 2000 was a 6 month mind set change.  The windows ribbon in Office took about 3 days to get used to.  Either I'm getting old, or Windows 8 is going to take a while.
One of the differences is that, at least on a laptop, I'm working in two screens.  One screen reminds me of my windows phone.   It's called the Metro UI.  This UI is called the home screen with tiles for all the applications and favorites.  If you can't see an app… say for example a CMD window… just start typing the command anywhere on the background.  Windows 8 will try to guess what you are looking for.  It's not intuitive, but after you get used to it, it's like there are no rules.  Typing on the background first felt like writing on the wall with crayon.  But actually I like it better than opening the command window from Windows 7 and Vista. 
The other screen is desktop mode.  It looks like the traditional desktop, without the little button at the bottom left where in Windows 7 you bring up the applications menu.  I've been using the Window Key to pop back and forth between the two modes.   Window + I gives you the settings menu.  This is another location where control panel, network connections and other settings can be accessed.   Window + F allow you to find applications, files and even gives you the search field. 
These are just a few interesting tricks to using Windows 8 that can be a little frustrating to find.  I'm curious if others have any ideas and strategies others have found.