Oct 29 2012 5:44PM GMT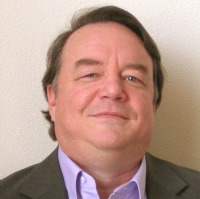 Profile: James Murray
As with everything Windows 8, there's a new interface to doing everything.  If you are familiar with all the ways Windows has done thing in the past, it's just a new front end.  The back end is still the same. As a Seattle IT Consultant I've been trying to get some early time on the software before all my clients are using it.  Windows 8 is obviously meant for a touch screen computer, not necessarily an old laptop.  The last 21 plus years I've been using Microsoft systems.  The last 12 years I've worked as a Seattle IT Consultant focused on desktop support, Server management, project management and lately cloud systems. 
When I first setup Windows 8, the system had me join to my Hotmail account.  This works ok, but I wanted to figure out how to join to an active directory domain.  The interface is so unusual, that it took me awhile to figure out.  As I've gotten to know it better, I've realized it's all about finding the same interface I did before for joining the domain.
The simplest way is to go to the properties page for the computer.  There are of course a number of ways to do this, but I've always preferred Windows Explorer or File Explorer on Windows 8.  To get their the same hot keys work.  So go to Window + E.  This brings up File Explorer.  Well if you remember the old way of doing it, just right click on Computer.  From the drop down menu go to properties.
A recognizable properties page shows up.  On the right hand side in the 3rd set of data, Computer Name, Domain and Workgroup settings is the Icon Link Change Settings.  Click on Change settings.  The old familiar window System Properties comes up.  The domain is changed the same way by choosing the Change button.
Interestingly there is another tab at the top of this page.  I'm looking for the original for my Hotmail account.  That shows up under the Advanced Tab.  Choose User Profiles I found my original profile.  I had the choice of making the local profile a roaming profile.  This implied to me that somehow the local profile could be put on the web, I assume as part of my Hotmail ID on my skydrive.
If you find out more.  Let me know.