Oct 29 2012 5:16PM GMT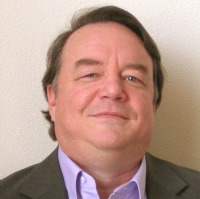 Profile: James Murray
I've been using windows 8 for the last couple months.  As a Seattle IT Consultant I've been trying to get some early time on the software before all my clients are using it.  Windows 8 is obviously meant for a touch screen computer, not necessarily an old laptop.  The last 21 plus years I've been using Microsoft systems.  The last 12 years I've worked as a Seattle IT Consultant focused on desktop support, Server management, project management and lately cloud systems.  The last 10 years I've gotten used to the changes in the various OS differences.  Moving from NT to Windows 2000 was a 6 month mind set change.  The windows ribbon in Office took about 3 days to get used to.  Either I'm getting old, or Windows 8 is going to take a while.
One of the differences is that, there is no start icon on the desktop interface.  One of the ways to search for files would be to click on the start button.  A menu pops up and a search field is at the bottom.  From hear command line can be put into this field.   For example typing CMD will bring up a DOS style command window.  The command window is where I would often test connectivity by pinging objects across the network.
How do you do this with Window 8.  As with every other operating system from Microsoft there are multiple ways, but here's a quick one that I first started using.  Move the mouse arrow to the bottom right corner of the screen you'll see what's called a "Charms Menu".  In my version there are 5 icons choices on the charms menu.    The first menu is the outline of a magnifying glass.  Click on this magnifying glass and a new screen shows up.  On the screen will be a list of apps on the computer.  There will also be a search menu in the upper right hand corner.  Type CMD and a Command window will show up.
Over the last 20 years I haven't had a lot of training on each of the new desktop interfaces.  It's usually a struggle for a while to learn.  Yet with a few internet queries the interface becomes more and more obvious.  I personally think that the big things we will be seeing over the next decade will be changes in the user interface.  In my first 10 years in IT was the reliability of the hardware and the operating system that made dramatic changes.  Now I think the way we input data will be the big changes.