Oct 29 2012 6:05PM GMT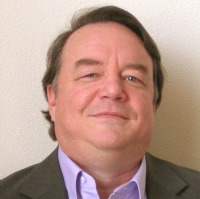 Profile: James Murray
So I tried installing Skype through the internet.  I couldn't do it.  I figured it out and thought I'd share.  As with everything Windows 8, there's a new interface to doing everything.  As a Seattle IT Consultant I've been trying to get some early time on the software before all my clients are using it.  Windows 8 is obviously meant for a touch screen computer, not necessarily an old laptop.  The last 21 plus years I've been using Microsoft systems.  The last 12 years I've worked as a Seattle IT Consultant focused on desktop support, Server management, project management and lately cloud systems.  It didn't occur to me but there is a new system for loading files and applications. 
On the Metro UI there is an icon I didn't expect.  I have a Window phone and it reminded me of the location for buying applications.  Go to the Metro UI with the tiles.  (Hit the Window Key and the screen will pop up if you are in the desktop interface).  Choose the Tile named Store.  This is a store where free apps are offered as well as free apps that can be downloaded.
Choose the Skype App.  (You can also go to the Skype website but choose the Windows 8 window not the regular window)  The Store automatically installs the app.  You can find the app on the metro window.  This version of Skype will allow you to connect using your windows 8 system.
I'm curious about this shopping icon.  Wondering if this is the new way that applications will be installed in the future on networks and to private consumers.