Jan 20 2013 6:26PM GMT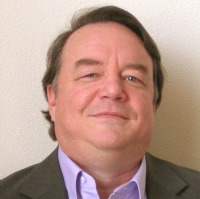 Profile: James Murray
I recently spoke for a local business newspaper, the Puget Sound Business Journal.  Part of my marketing strategy is to discuss technology with local business groups and businesses.  One of my presentations on the cloud has been made into a quick business video called The Monk Story.  During this most recent presentation, I was discussing CRM strategy.  One of the comments that kept coming up struck me as strange.  More than one business owner mentioned that they had setup and installed 2, 3 or more separate CRM systems.  Each one a failure only to be replaced by a new system that failed again.  As a Seattle IT Consultant, I was surprised by this.   Why is it that a business owner or management team would invest in technology and after technology?  Especially considering that a CRM technology is pretty much the same from business to business.  Then as I hear the comments by the members of the audience I began to realize that the problem didn't seem to be the technology.  Rather the problem was with the strategy.  How often do we see a business use a new technology to do what they are already doing, just a little faster?  Ford was attributed with saying,
"If I listened to my customers, they are just looking for a faster horse."
Marketers tell us to listen to our customers, for what they are looking for, but when it comes to technology and especially new technologies is that really who we should be listening to.  This may sound odd, but shouldn't we actually be re-reading the vision and goals of the organization?  Strategy is different from tactics.  Tactics is about the day to day activities.  Strategy is about the long term mapping of business goals.  When we create tactics, they need to be in alignment with the strategy.  Without this alignment, tactics can never change.  Eventually the business fails because the competition has replace their tactics with more effective tactics.  The strongest business though, replaces their strategy before replacing or thinking about their tactics.
Too often a business owner hears about a new technology and implements it.  I've mentioned sometimes that in the old days we got computers into the workplace by pointing out that a typist can correct mistakes without retyping the entire letter.  This is kind of like the faster horse idea.  We are taking less and less time to create a letter or document with fewer and fewer mistakes.  This is cool, but really not the value of information technology.   For example: 100 years ago, we taught sales people that finding new customers was about knocking on every door in town.  It's became a numbers game.  We noticed that 80% of business came from 20% of sales people.  We noticed again that 80% of business came from less than 20% of customers.  We also found that 80% of the work was focused on customers that bought less than 20% of the income for the organization.  Today we only have to identify the 20% and we can increase income by 4 times more than if we focused on the entire customer base.  Yet how many business owners, sales managers are still focusing most of their time on the 80% who buy so little of the company's products.
These businesses in my presentation, who are replacing their CRM systems over and over again, are stuck.  Not by the technology, but because their technical strategy is not in alignment with the business strategy of the organization.  I blame this on the business leaders who delegate their strategic leadership role in the organization to the tactical understanding and experience of their technical staff.  To move up in the organization, it's important for the modern network architect, to stop being a technical expert, but become a business consultant who specializes in technology.