Apr 4 2013 9:26PM GMT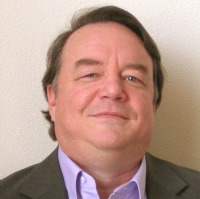 Profile: James Murray
This is a question I had recently and I struggled to solve a problem one of my Seattle IT consulting clients was having.  You may have run into this yourself.  You are the new IT vendor taking over the support responsibilities of a new client.  You find something strange.  After running a "Who Is" command on your client's website you find…
The Registrant, Administrative contact, and the technical contact are listed as the last IT technician you just replaced.  Plus the address is the same address as the address of the vendor company you just replaced.  When you go to the hosting company for the website and the email, you find the same thing.  All the contact information is for the last company that worked on the site.  So here's a question for you?  Who owns the URL?  Who owns the website?
Well until today, I thought the client owned the site.  After all the clients asked the last IT vendor to setup the site and paid all the bills from a company credit card.  Yet the reality is not quite so cut and dried.  I was listening to Robert Sailer from Pacific Northwest Law Group.  He is and attorney discussing due diligence that needs to occur when a business is being sold.  In his discussion I realized that I may be wrong about who really owned the URL.  It really depends on how the contract was written with the last IT vendor.
So when we called the hosting vendor for this site, the hosting vendor refused to give us access to the site or to the email server.  This was disconcerting.  We quickly backed up the email by creating a CSV file for each employee through Outlook.  Coincidentally about 20 minutes later, the email system became permanently unavailable.  Apparently the old IT Support vendor, very angry about losing the contract, shut down the account and in the process the hosting vendor deleted all the emails on the server.
I think after hearing Robert's presentation that the hosting vendor didn't give us access to the email because, the IT Support vendor (not the client) was the real owner of the account.  Of course it depends on the agreement between the IT support vendor and my new client.  I am wondering now if in backing up the email system, we were actually stealing the data from the true owner?
In my contracts I spell out what belongs to the client and what belongs to my company in terms of IP and other information.  My contract identifies the client as the owner of the data.  This isn't the case though for all IT vendors.  Something I've learned the hard way when the network is down and the old IT support vendor has been let go.  This is not normally a topic that IT experts spend time on.  I wonder though if they should?