Feb 10 2013 3:01PM GMT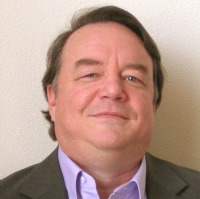 Profile: James Murray
As a Seattle IT Consultant I am often called on to give advice or fix an IT problem.  The first question I usually ask is do you have any documentation for your technology.  You probably know what the answer to that question is.  I recognized early in my career that IT experts don't document.  I wasn't great at writing, but I found that I could get on the best projects and later the best jobs if I could document.  One of my peers once said,
"I write code, I don't write documentation.  James doesn't write code, but he does write documentation"
I found that this was the attitude of most IT experts and I was often hired onto projects, not for my technical skills. Instead because I was able to understand and document what the other IT experts were talking about.  Later I began to teach and consult on business management models for IT departments.  One of the concepts most IT experts don't really understand is the Service Level Review.  A service level review should be part on any owner's SLA process for IT Support.
A Technical Service Level Assessment identifies the risk and missed opportunities that are holding the organization back.  By identifying and addressing these risks and missed opportunities, overnight changes can happen to improve the profitability of the organization.  To improve the profitability of the organization is easy with an accurate Service Level Review.
The problem is the misconception around this review.  Working as a Seattle IT Consultant or as a business consultant I always have to clear up one issue.  A Service Level Review is not a condemnation of the IT department.  The Service Level Review is actually a way for the management team to understand and take ownership of the risks within the IT department.
I walk in all the time to have the IT department tell me what they need, but can't get from management.  I go back to management, ask for a review.  When completed nobody gets fired.  Instead management starts funding the projects the IT department has been asking for.  Then within months, the changes prove exactly what the IT department has been saying for years.  IT department leadership is often amazed.  They often tell me it was a fluke.  Management teams are always grateful that we were able to identify risk and opportunities that they weren't aware of.  The most gratifying is when the company starts making more money.  Soon both management and IT begin embracing the Service Level Review process.
If you are an IT expert I always recommend a Service Level Review…