May 17 2013 7:06PM GMT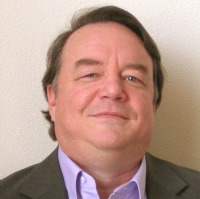 Profile: James Murray
In the world of IT management styles seem to be more and more confusing.  As a Consultant, I've worked with teams from all over the world.  The hours were long, sometimes sleepless, but very very satisfying.  Then things began to change.  As networks became more complex, more and more experts were added to the teams, some who came from other countries and other cultures within the US.  This worked well also.  In enjoy the diversity of different types of people working on teams.  I thought it was about the project and i enjoy completing projects.  Then one day I found myself on a team where I was the minority in a very different culture.  I'd worked on internationals teams before, but this was different.  95% of the team including two managers above me were from different cultures, different continents and I was suddenly not having fun.  I wondered… was it my age?  Was it the cultural and language differences?  What I began to realize was that it wasn't any of those things. What I began to realize it was the difference in leadership management styles.
In high school I learned a lot about management theory.  So it wasn't a surprise to see the subject when later in college I was working on my MBA.  One of the principles in management has to do with the managers assumptions about their workforce.  Back in the 60's started being taught as theory X vs theory Y.
Theory X – Up and into the 50's managers were taught that employees were lazy and did not want to work.  That all workers would do everything they could do to get out of working.  Part of the managers job was to build a management system that held employees accountable for working every minute of every hour.  Then to get as many hours out of an employee at the lowest cost.
I think if we look back at some of the turn of the century work places; Coal mines, foundries and other manufacturing businesses the working conditions were deplorable.  It was no wonder that after a 6 day work week with 12 hour shifts, an employee might be wanting to get off work and see his family.  When working conditions got better something amazing changed.  Employees began enjoying their work.  It wasn't until the 1960's that management theory included a new theory called Theory Y.
Theory Y – Assumes that all workers see their work as a fulfilling part of their life.  The goal is to do as good a job as possible.  Employees are not lazy and can be trusted.  Managers then must assume that the worker is there for a reason much bigger than just money.  To enable this type of worker the manager should add more and more flexibility and authority as the employee requests it.
It took over 80 years for the business management culture of the 1800's to catch up in the 1960's.  The result?  A workforce managed by Theory Y managers is a much more productive workforce.  More production ultimately means more profits for the same cost to the employer.  Theory Y is now embraced by the management culture in the United States.  This is great.
What if  the managers on your team were trained in Theory X and not Y? Life can be miserable for the employee who is used to theory Y managers.  Work is especially shaming for the employee.  The most productive employees will go find a job someplace else.
Personally, I think this is the biggest weakness when it comes to outsourcing teams from other countries.  Put a theory X manager in charge of a Theory Y workforce and suddenly there is confusion.  With that confusion, is a workforce that is much less productive.
I am sure that over time, managers from other cultures will learn to manage this new way.  It didn't happen overnight in the United States… and it probably won't happen overnight for the managers with a strong theory X culture.  In the meantime though, the employees, the company and even the managers lose.  As an business consultant, I interview the managers while the managers are interviewing me for every project.  I discuss Management styles to discover who I might be working for.  After working with managers who are theory X trained or even untrained and promoted from a technology team I've decided that I won't work for managers who aren't versed in Theory Y.  I've been much happier ever since.