May 13 2013 1:03PM GMT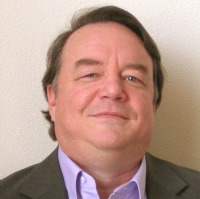 Profile: James Murray
This is a question I began to ask myself. As a consultant I am often asked to collaborate on projects with other consultants. It's a great experience when to experts in two separate companies can fill in the gaps by combining combine experience. Then complete a project that the two consultants couldn't have participated in without the other's help. The problem occurs when one "expert" approaches another. How does one expert gauge the other? This is a dilemma that I run against when trying to develop strategic relationships with other technical partners. Especially when interviewing experts in areas that I have very little or no experience in.
Part of the reason why people hire me is to identify true experts from the experts who are just a little more information than others in a specific topic. We all have met "experts" who claim to be experts. When you ask them what they can do, they assure you that they are able to do anything you are asking them to do. Confidently you present them to a client, only to wish you'd never met the person. The person you met may be a quick learner and believes they can learn enough to keep just ahead of the project. These experts want to believe that they are able to stay ahead of the game enough to fool everyone else in the room. These types of exerts have literally cost me $100's of 1000's of dollars.
How do we tell when an expert, is really an expert?
So the first thing to do is ask questions. Ok… not just questions, because you probably are asking questions. Instead we want to ask more questions in a very tactical way. What I tend to do is to start with simple questions. Then ask a series of questions that are a little harder and a then another series of questions that are little harder still. Don't limit this to technical questions like define the AD FISMO roles (I was asked this by 5 out of 6 interviewers on one job interview). Ask about the projects they've worked on where they picked up the experience to learn about the basic questions like, "Do you know active directory?"
What I find is that for the simple questions, you can see the confidence in the answers they give. These are the subjects they've seen dozens of times.  They will have ideas and details about these questions. This becomes your baseline for understanding how this person responds to questions they have an in-depth understanding about. Whether this person is shy, or extraverted, if the person becomes more and more vague in their answers, they are probably not quite the experts they claim to be.
As you ask more questions, is the confidence and accuracy of the details still there? If the person is a bit shy, you may even notice more animation when talking about their work. (Shy people often forget their shyness when discussing things they truly know.) Eventually though, the questions broaden or deepen in technical complexity. The expert understands what you are doing and is comfortable with sharing the limits of their knowledge and understanding. The inexperienced expert will bluff. Then continue to bluff long after the interviewer has recognized that the expert is bluffing. Confident experts never lose site of the realization that eventually all technical interviewers are looking for the edge of their experience and knowledge. True experts realize that it's important to them, that they get on projects where they can best leverage their expertise. We've heard of experts being successful on projects that they shouldn't have been successful on. These are business myths that could occur on simple projects, but complex projects are never successful when everyone on the team is unable to carry their share of the load. The expert wants to be on a project where they can carry their load.
So the question comes back to what is a true expert and how to you identify them?