Oct 23 2011 6:57PM GMT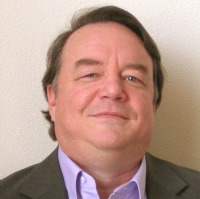 Profile: James Murray
It's been predicted that notebook and desktop sales will be exceeded by tablet sales by 2015.  Are there any ramifications to the modern network architect if this happens?
Microsoft has been dominating the desktop and Laptop world for operating systems.  It would be very tough to ever move into the desktop OS world without a great deal of expense. Yet if we look at the tablet world there are some new players ready to compete in this market.  Apple is an obvious competitor.  The Android OS is already making inroads on the tablet world.  Who else is going to be there?
Is a tablet a smaller laptop?  Or is it a big phone?
With Unified Communications (UC) on the horizon a phone and laptop could be interchangeable.  With the next generation tablet, I could see people carrying tablets around instead of phones.  From the tablet they can make a phone call or connect to network document or an internet website.  This is not new technology and we are already seeing the early adopters moving to these types of systems.  It would seem that as more and more tablets are being produced with more and more processor speed.  It makes sense that if a laptop could shrink, so could the smart phone grow into a tablet. 
We all know about the security issues with phones right now.  Would a system administrator really want an Android tablet on the network?  What would be the rules on the network if a tablet was hacked or stolen?
First we are seeing on-premise network systems move into the cloud.  Then phones and laptops will become tablets.  We are already seeing remote service desks.  It seems like in the next 5 years, nothing in infrastructure technology will look the same?  Working as an Seattle IT Consultant I am already noticing the change all around Seattle and Redmond.  I wonder if the trend is already affecting the other parts of the country?