Nov 12 2012 2:01PM GMT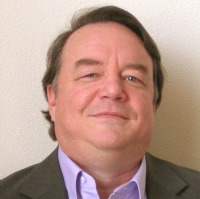 Profile: James Murray
What is business value?  As a Seattle IT Consultant, this is a question I try to answer for my clients.  This is more than just building more servers and loading more software.  A business is valued by its business processes.  The better defined the business processes; the more value there is in the company.  Smaller companies tend to have less well defined processes.  As the company grows those processes need to be better and better defined.
So what is a business process?  A business process is a component that supports a business system.  There are multiple business systems in any business.  Business systems include:
Management
Accounting
Legal
Marketing
Sales
>Production/Services
Human Resources
Account Management
Every business system is support by multiple business processes. All business processes are supported by some level of information technology. Of course this means that when the technology that supports the process fails, the business process also fails. Additionally, when the technology that supports each business process within a business system is not integrated, waste occurs. The waste is usually in lost worker productivity. To improve business value there are three strategies.
Stabilize Information technology – Reducing downtime, means increasing worker productivity.  When systems are down, modern information workers must wait for the systems to come back online.  Payment is still required for these workers.  So by improving workplace productivity from an average 10% downtime to 1% downtime automatically increases income and ultimately business value.
Automate the Sales process – By automating the marketing and sales of the business income and business value increase.  Integrating sales technologies the company reduces the cost of finding and customer conversation.  This improves the business value of the organization.
Automating business processes – Every Business system requires multiple business processes.  For example: Accounting processes include Payroll, Accounts Receivable and Accounts Receivable.  By utilizing fewer technology platforms to support all business process we reduce the costs.  By reducing cost, we increase income and the ability of the management team to create business value.
Each year technology is changing. Break/fix technology services were replaced by managed services technologies.  Now we see cloud services technologies replacing break/fix and even managed services strategies. Tomorrow we'll see Unified Communications (UC) technologies. We've already seen cases were small business has save 80% on operational expenses and 100% on capital expenses.