Sep 30 2011 12:41AM GMT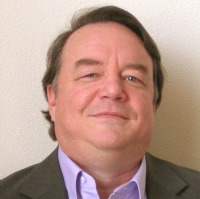 Profile: James Murray
I'm very intrigued by unified communications (UC) lately. Along with the cloud and Software as a Service (SaaS), I think these technologies will change the look and feel of modern network architecture.
We are all familiar with communication.  We can communicate verbally, writing a letter, newspapers, books, bulletin boards and even sending smoke signals.  Analog phone signals have been around for quite a while, but the last twenty years phones have moved from analog systems to Digital systems.  Today we look around and we see many new ways to communicate.  We now communicate through text messaging, cell communication, email communication, Instant Messaging (IM), remote online meetings and many more ways.
With digital media something changed.  It caught newspapers by surprise.  The music industry is also struggling.  For hundreds of years one communication media could not interconnect with another communication media.  With the information age this has change the game and changing the way we think about information. For example, look at a newspaper.  A newspaper is valuable because of the information it contains not because of the paper it's printed on.  The paper is actually like the shrink wrap that contains the products we buy from the store.  No paper, no information. 
Yet the digital age changed the paper was able to permit newpapers to control information.  There is more demand for more varied information than ever in the history of human kind.  Newspapers should be more valuable and popular than ever before.  Yet today newspapers are going out of business all over the country.  Why is that? 
The reason is that up until the information age communication media were independent technology silos that couldn't communicate with one another.  Take a newspaper.  Nobody could copy a newspaper and sell the information for less than what the newspaper publisher could sell it for.  Because of this it was possible to put the media onto paper without losing control of the information.  This suddenly changed with the information age, information could be copied off a paper and republished through a newsletter, email or a website for less than the cost of a printed newspaper. 
So the newspapers suddenly lost control of their information.  Now we can lift information right off the paper or ignore paper media altogether.  Why buy information on paper for 50 cents when we can get it digitally for a nickel.  Information has become a commodity much like water.  It's not that the information the newspaper sells isn't valuable.  Instead it's just become cheaper to buy the same information in a new way.  Economics teaches us that if two apples that are exactly the same are presented for sale, the lower priced apple will sell first.  The same is true for information.
Unified Communications is all about allowing different communication technology silos to communicate with each other.  For example a voice message from a cell phone can be automatically stored on an email server and reviewed from an email client.  An IM chat can become a way to exchange documents or begin an online video meeting between friends or business colleagues.  Instead of seeing information as the media it's exchanged on, like the newspaper, we need to see information for what it is.  Quality always wins out if the price is the same.
So with a UC system, now after reviewing an email, you can check from the email if the person is online.  Then send a chat to see if they are available.  If they are, you can make a phone call from a computer to a cell phone all using one unified messaging tool.  It's not out of the question that in the future verbal communication will be provided not by your cell phone carrier but your hosting provider.  We are already seeing PBX systems in the office place being replaced by digital services devices that speak both TCP/IP and VOIP.  With a little competition maybe cell phone company customer service will go up and unused cell phone minutes will become a thing of the past.
For the modern network architect UC is an interesting problem.  This new technology needs to be integrated into the overall design of the business technology infrastructure.  In the future UC systems will integrate communications technologies like email and phone systems into business systems like CRM and ERP.  Potentially each system hosted off premise and by a hosting service.  Instead of capital expenditures for new technology projects, adding new technology will just be simple operations expenditures.  We used to see new technology rollouts required months even years of planning.  With a UC platform new technical services could be provided without the infrastructure changes we've traditionally seen.  Almost like a commodity in the way we buy more power or more water today. 
It will be interesting to see where these technologies go and what the network of the future will look like.  It may also be a little scary as our industry change.