Nov 13 2011 1:30PM GMT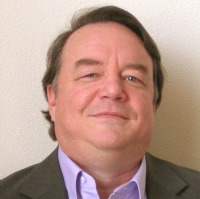 Profile: James Murray
For the modern network architect and everyone else in IT the world is changing again.  The first major change has been the cloud.  The latest change is unified communication (UC) technology.  UC technologies integrate VoIP and other IP data technologies in a way that will be changing the communication landscape of our industry and the way in which employees work and function in the modern business.  
With UC solutions we now see that information is not limited to a single technology silo.
For example, imagine communication technology 30 years ago.  There were no cell phones, computers were called mainframes and the post office was just beginning to complain about companies like UPS.  
Imagine if you could open a newspaper and read the mail the postman had delivered that day.
Imagine looking at your wrist watch and being able to tell if your best friend was on the phone.
Imagine a business owner having a remote meeting on a television set, then having the transcript recorded and delivered by courier around the world to all the attendees. 
With UC technologies we see this type of interaction as standard.  We already see examples of UC technology where voice mails and chat conversations are saved digitally in outlook.  The next technology steps take these ideas much further.  Without considering the cultural ramifications, UC technology will change the way we look at networks and the ways information is distributed.  As Information Technology (IT) experts we need to understand how technology communications will be affecting the future. 
What if that $180,000 PBX and communication infrastructure could be replaced by a hosted service that included email, online data storage and remote meetings for less than $6 / month per user?  Would anyone need the hardware devices we traditionally associate with Telecom? So what happens to the telecom services company who can no longer sell communication infrastructure hardware and/or cell phones? 
Isn't that what's happening to the newspaper industry?  People no longer need information printed on paper.  In the same way, people no longer need communication through a cell phone device when they can do the same thing with a tablet PC.  Will the communication businesses will need to do the same soul searching the newspaper industry is doing now?  Telecom companies will need to learn that they are actually in the business of selling bandwidth, not cell phones or handsets and PBX systems.  By understanding this the modern network architect will see a much different vision of network infrastructure than the traditional on-premise infrastructure. 
In Seattle IT consulting is visibly changing as UC technologies coupled with cloud technologies means that the on premise networks will be disappearing from the business environment.  Rather than building the network, the employees and the building itself will be plugged into a cloud organization that will provide the services normally hosted on an on-premise infrastructure. 
 Rather than looking for robust communications hardware and fancy auxiliary devices, the business may need to be looking primarily at the quality of services and high bandwidth availability as the best type of communications technology provider