Feb 10 2013 3:18PM GMT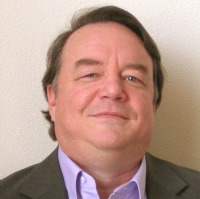 Profile: James Murray
As a 3rd party independent, Seattle IT Consultant, I am sadly often pulled into a business problem after a catastrophic failure.  This is the easiest point to have a Service Level Review.  Unfortunately, after a catastrophic failure, this is also the most expensive time for a review.  I always better understand the expression,
"Closing the barn door after the horses are out.."
Waiting until after the catastrophic failure, is like closing the barn door after the horses have left.  This is the most difficult time for an assessment as well.  The timing requires bringing up the systems that have failed, then analyzing those systems after the fact.  Often the most important details are lost during the failure.  A better choice is to periodically review your systems long before the failure.  There are several types of reviews that I recommend for my clients.
A weekly technical review – Working with my managed services vendors, I recommend they have an internal technical service review of the all the systems they monitor once a week.  During this meeting a review of all alerts and warnings on each hardware component supporting each business system.  This meeting is documented and available for review.  Assignments are handed out based on technical requirements based on the business requirements of the organization.
A monthly customer and/or departmental review – This meeting is a meeting that includes the technical leadership teams, subject matter experts, management leadership and any other appropriate stakeholders.  The purpose is to review and compare issues across the organization in terms of the technology.  The purpose is to identify risks and address priorities.  Additionally the organizational leaders can identify opportunities to work on.
Quarterly SLA review – In this meeting IT representatives, including IT Services vendors, review the service level expectations versus realities.  All problems that were or could be SLA impacting are addressed.
This sometimes seems like a lot of "non-technical" work that could be embarrassing for the IT Department. We like to think of ourselves as almost superhuman.  Documenting the reality can feel quite humbling.  Many IT departments feel exposed when they have to admit that the IT Services are perfect.  The result though is an increase reliability of the technical systems.  With and increase in reliability, work place productivity is improved.  With workplace productivity improvements, the profitability follows.
This increase in profitability is almost a surprise to everyone, but the profits are real, long lasting and seldom cost the organization anything.  I would recommend that any business or IT consulting company develop a strong Service Level Review practice in their organizations or for their customers.