Nov 6 2012 12:31PM GMT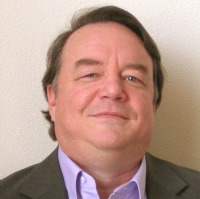 Profile: James Murray
When I started in IT 21 years ago there really wasn't any competition.  Later as a Seattle IT Consultant I again found myself ahead of the curve when I went to clients like Microsoft and Intuit.  As a business Consultant specializing in technology, I could depend on making an additional 7 – 15% increase in income each time I began a new contract.  I remember managing my first Indian test team back in 2000.  I didn't think much about outsourcing at the time I didn't really think it affected me. 
This was a team of testers who validated bugs for five development teams on a major banking project.  I appreciated that they were doing this.  The work was tedious and demanding.  The work was competent and with other changes to the business model we were able to reduce development cycles from three weeks to 24 hours.
Back then I just thought you needed to be better than everyone else and you didn't have to worry about other technicians or outsourcing.  Now I'm finding that much more of the work that I do is going to teams in China and India.  It became most obvious when I was contracted by an Indian company to work on an Indian team at Microsoft.  There were three levels of management, all Indian.  My immediate manger actually lived in India. 
A few years ago I was involved with a team that was 95% Indian.  The managers were all Indian and the teams were both in India and the United States.  Somehow the whole look and feel of IT projects changed.  I enjoyed the cultural diversity.  The Indian teams I've worked on like to eat communally and share their food.  I was included in this communal eating.  My wife is Japanese so I brought my wife's sushi to the communal meal.  The first time there was a huge reluctance to try this new type of food.  We had made both vegetarian and non-vegetarian versions.  Many Indians are vegetarian because of their religion.  There were a couple brave souls who tried this new dish.  The majority couldn't bring themselves to try it.  There were probably a lot of reasons for this.  Another was worries about religious diet.  For some it was not wanting to stick out in the crowd and potentially be laughed at.  For some it was a fear of not liking the food and offending me.  I have thought though that the biggest reason was a fear of something new. 
I'm not an expert on Indian culture so I couldn't say for sure.  I was intrigued to have this unique opportunity to observer a different culture.  As an American, I really had no understanding (and probably still don't) of how important the cast system is in another culture.  Nor have I experienced a culture with the divergence of religious differences.  In the United States we also have no comprehension of the importance of a class system.  Plus we have laws against many of the practices and treatment of women that are common in India.  So now imagine creating a team of Indians with a variety of casts, religions, classes and genders.  Then put them together with an American team who have no clue of how these different cultural components affect their jobs.  From a cultural viewpoint it was an interesting and exciting experience.  From the standpoint of work it was the worst work experience I'd ever been through based only on the daily HR violations.
I would like to say that things are changing and that the pendulum is swinging.  Instead I see more and more teams from all over the world.  Recently I've begun working with vendors who outsource to development teams in South America.  As a kid I wanted to travel and meet new cultures.  I haven't traveled much, but I have worked with teams from Russia, Malaysia, India, the Philippines, China and now South America.  I don't think that there's any way to close Pandora's box.  So instead of lamenting the situation I think we need to learn how to leverage what works best in this new cloud based technology world.