May 4 2013 10:43AM GMT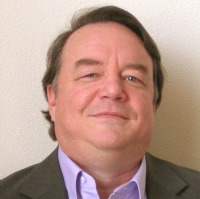 Profile: James Murray
In discussing technical teams, I run into lots of technical experts.  As a Seattle IT Consultant I try to tie these experts into a cohesive team.  The challenge is that in IT technical experts are very independent people and aren't used to depending on other people.  Often they have functioned in teams before and have seen others make mistakes and fail.  Most exerts I work with will jump in and contribute to the team outside the original scope of what their position.  One thing IT experts love to do is solve problems.  Sometimes on a project this causes problems.  Is one member contributing to much?  Where does the money come from to pay for the extra work a collaborator performed?  Shouldn't it come from the under-perming member?  How do you quantify that?  I've come up with a tactic for helping me circumvent problems like this.  In this posting, I'm calling it my technical collaboration outline.
In this outline I break down the roles within the project.  For example a simple set of roles might include: Finding the project, Selling the project, Business tasks (billing, vendor payments, and non-technical activities), business governance, technical governance, Technical execution and account management.  You and your collaboration partners would decide a different set of roles…  Then we all agree to a set of percentages for each role.  (i.e. what percentage of the project is finding customer.)  We end up with a table that looks similar to this…
10% Finding

10% Selling

10% business task

10% business governance

40% technical governance

10% account management
Then each partner takes on one or more roles within the project.  Each partner is paid a percentage of the project based on the percentages.  People are then assigned to each role.  The governance piece is about making sure that no person slacks off or steps outside their own role without getting paid.  The result is a much more satisfying project for everyone.  Most importantly each partner is paid a known amount based on their contribution to the project.  It's actually quite slick.