Jan 3 2012 1:15AM GMT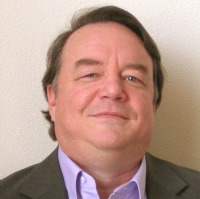 Profile: James Murray
I spoke with another client.  He was a small client who was considering going back to night school to study technology.  He described how difficult life is being held hostage by his IT consulting company.  I'm hearing this more and more often as I talk about cloud network architecture.  Our clients are feeling like hostages to their technology and to their IT consultants.  I think the modern network architect needs to understand how to build systems that enable not trap the business owner.
Imagine a client that is so frustrated with the situation that he gives up talking to his IT support company and goes back to get a school to free himself.  I've begun asking questions of business owners, "Do you feel like a hostage to your IT department or IT contractors."
The facial emotions quickly go blank.  Almost as if they are thinking, "… But you are the enemy… can I trust you with the truth?"
I explain why I'm asking the question.  After hearing that many business owners feel the same way a sense of relief seems to overtake the owner.
Then they admit that yes they do and then I get an earful about the problem
Having worked with IT experts for many years I know that most IT Experts are doing the best they can for their clients.  The problem isn't that they aren't trying to do a good job.  I think the problem is ignorance about the needs of the customer.  I think there is also ignorance about some of the basic roles within technology.  Most IT Support experts focus on Incident support and little focus on Problem management or root cause analysis.  So it's no wonder that problem keep re-occurring over and over again.  This is probably also why most on-premise networks are managed without a Service Level Agreement (SLA) for availability.  A professionally run IT Consulting Company understands the conflict cause by the technical power of the technologist and the effect they have on the bottom line.
I think this is one of the biggest advantages of the cloud.  The cloud will move on-premise networks out of the office building and into a professionally run network operating center (NOC).  The NOC will have incident and every other IT Operations role.  Once in the "Cloud" the owner will get the same type of reporting and feedback that he/she gets from the other departments.  The political power that the technician has over the business and the business owner will be lost.  With cloud architecture the modern network architect will be releasing the business owner from being a hostage to IT.