Jan 7 2013 1:28PM GMT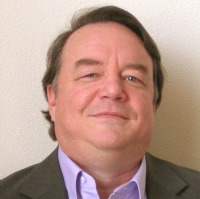 Profile: James Murray
Change is always interesting.  With the way technology is changing so quickly, I have begun to feel a little dinosaur-ish.  Meaning that I get stuck in the old way of doing things and the idea of changing is becoming more and more daunting.  I have been a Seattle IT Consultant for the last 20+ years.  I've worked with the Apple IIe and other early computer systems.  I started my career, switching from being a landscaper, in the DOS 3.0 days.  So I guess it's understandable that re-inventing myself seems more difficult today than it did 5 or 10 years ago.  Yet I look around at our industry and I see that other IT experts have an even more difficult time changing.
So where are we at today in computers?  I am doing a presentation in Seattle on CRM where talk about one of the dilemmas of technology.  That's where we embrace a new technology, but we try to do what we've always done.  In my presentation I quote Ford, who is supposed to have said,
"If I listened to my customers, they simply want a faster horse."
Yet we see how the automobile changed everything.  In the early days of the car, manufactures tried to make the automobile look just like a horse carriage.  Today's automobile has four wheels and seats for people to sit in, but that's where the similarity ends.  Cars today would be unrecognizable to the early drivers.  More importantly even in the 1950's the last holdouts were still people grudgingly accepting the combustion engine.   When I started 20 years ago we were trying to convince business owners to accept computers because typists didn't have to start over when they made a mistake.  Early business owners would accept a "Faster Typewriter" before they would accept the idea of a computer.  Sounds like a similar dilemma for Ford, his customers wanted a faster horse.  In the 90's business owners wanted a faster typewriter.   This is the dilemma of new technology, as it changes we thought what we really wanted was a faster horse.
You'd think as technology experts always promoting change, we'd get this?  Yet when I look around, I see technology people who are having just as much problem changing.  They are happy with where they are at and what they already know.  I've seen it every time the technology changes.  Each IT department wants to think about more servers, switches, routers and computers and think about them in the same way.  There used to always be a division between the data guys and the voice guys (Now with voice over IP and Unified communications that division of labor is changing).  As things changed we see managed services models replacing break/fix services (it's cool technology, but it puts the break/fix troubleshooters out of business).  I can list technology after technology that is more efficient and being replaced in the same way.  So it's surprising when I hear IT Support vendors who aren't embracing the cloud.  They seem to want bigger, faster and easier to manage servers and more of them.  At the same time, they ignore the reality the reality that technology is changing.
So where are we at?  At the beginning of the path?  The end of the path or maybe in the middle?  I personally feel we are just reaching the point Henry Ford reached when he setup his factory with the assembly line.  Right now we are used to hand crafted technology where business technology is built from the ground up.  Yet when Ford re-perfected the automobile manufacturing hand crafted automobile became an oddity almost overnight.  Businesses that ignored the trend went out of business.
As technology experts we can't get lazy or be afraid of change.  The modern data assembly lines like the cloud, can only be ignored until your company or client is out of business.  Then where will you be?  If you aren't migrating your systems into the cloud, you may just be you holding your employers or your clients back.  The cloud may only be a marketing term, but it is the next step.  If we try to convince our employers what they really need is a "Faster Horse" aren't we just condemning our clients to the world of the dinosaurs?