Apr 7 2013 3:50PM GMT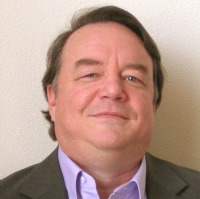 Profile: James Murray
I began writing this blog because I'm very interested in the direction of technology.  I named the blog, "Modern Network Architecture" because as an IT Consultant I think we are in the midst of a major change in the way technical experts and business is thinking about technology.  Up until now technology teams have been left in charge of the technology department in ways that no other department is allowed to run.  Technology departments are given business autonomy that the legal, marketing, sales and even the accounting departments have not been allowed to have.  I believe this is because technology experts are so hard to talk to, if you can't translate what they are saying into a business context.  Owners, managers and boards of directors just give up.  Business writers outside technology have begun to see that there's a problem with this.  What does this mean to the technician and his role in the Modern Network Architecture?
This is probably one of the pitfalls that happen in every new industry as it matures.  Certainly it happens with new technologies.  In the beginning one person is able to know everything about the technology.  Then there's a brief few years where you only need to know a little bit to maintain your leadership in that industry.  Later the technology explodes faster than any one person can keep track of.  We think of technology as exploding, but is it really?  Or is it just growing faster than a single person's brain can keep up with?  So it seems to explode.  In reality, if a team of experts was working on a problem together, it turns out to be not such a big deal.  When we couple new technology with teams and process we can build automobiles, stealth fighters and other products and services that would be impossible if we depended on one person's understanding to build them.
If you've seen as many network failures as I have you begin to see a pattern.  The problem isn't that we don't have brilliant technicians.  The problem is that even with the strongest and brightest technician their understanding is finite while business growth seems infinite in comparison.  The majority of technology departments are run based on the knowledge and understanding one or two technicians.  With minimal input from the business organization.  We've trained technical experts that to be the best means having more knowledge and experience than all the other technical experts.  I call this the Master technician model after the master builders of the dark ages.
How this will change.  Here are some of the ways I think the role of the technician will change:
As systems move into the cloud,
A technician's understanding of infrastructure hardware will become less and less important.
A technician's understanding of operating systems, managing security and other software skills associated with network infrastructure will only be important if the technician is working for a cloud provider.
Technicians working for cloud providers will be required to follow very formal best practices and business frameworks like ITIL and other standards.
Technicians in the cloud will not be expected to manage all roles.  Instead a technician will become an expert in a specific IT role such as Incident management, change control, quality assurance, customer management, monitoring, problem management etc
Onsite technicians will focus on applications instead of desktop support.  These technicians will train users and manage custom application settings.  Cheap tablets will replace laptops, desktops, telephone handsets and even cell phones.  These tablets will configure themselves and be replaced by non-technical workers. 
If you are reading this, you'll probably argue with me.  Especially if your career is vested in the old way of doing things.  (Old ways meaning 5 years ago???)  Yet as I look at where business is taking technology I see lots of opportunities for people.  If you know where to look there are some amazing opportunities available for people. 
To find those opportunities:
Technicians will need to move away from the typical break/fix mentality

Focus on the business side of technology and interacting with management

Technical experts will focus on customizing the cloud technologies to the vision of the organization
 So tell me what you think.  Most people I work with are in a bit of denial about this.  It wouldn't be the first time over the last 21 years.