Dec 18 2012 2:04PM GMT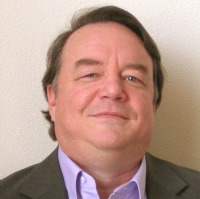 Profile: James Murray
When I started my IT Career I heard this joke about developers…,
…A team of IT experts/developers are sitting together in a room bragging to each other about their skills.  Then the phone rings.  The head developer picks up the phone and talks for a few minutes.  Then hangs up the phone and says to the group, "That was the boss; he has a new software project for us.  You guys start coding; I'll run upstairs to see what he wants."
At least I thought it was a joke.  Too often working with software development teams, IT experts and even for managers this is the exact scenario I run into over and over again.  There's this idea that we need to start getting something done before we know where we are at or where we are going.  What happens a year later we hear the lament,
"If I knew now what I knew then, I would have done it completely differently, but now it's too late."
Long before there was a PMP certification, Agile or Scrum we were developing strategies for avoiding these types of "cart before the horse" problems.  I've found that the first successful step is a strategic Assessment.  I outline this in my planning process on my site.
I like to think of a project like a walk through a dark crowded forest.  (I probably read the Hobbit at too young and age and it has affected how I think about these things.) If you had a map of the forest you would need to identify two things before you find a path.  You must understand "Where you are at" and "Where you want to go".  The strategic assessment identifies where you are at today.
I've noticed that lots of developers prefer to start over from scratch.  Especially when working on a website.  I know that building a Network for the first time is similar for the infrastructure expert.  I think this is because when there is nothing, we know where we are at today.  We are at ground zero.  We have to build something from scratch.  As the business grows and the network grows, networks become convoluted.  So without a good change control process, most IT groups have no idea where they are starting from.   When looking at a map, it's obvious that in order to create a path from point A to point B, you must know where point A is.  Yet IT experts seldom know where Point A is.  So when trying to get to Point B, they miss steps.  These steps become problems that haunt the IT department for years.  Unfortunately if the IT department has no idea where they are at today, they have to admit this to management.  Admitting this to anyone means admitting to fallibility in the minds of some IT experts.  Instead these experts start "coding" like our experts in the joke.  This gives the impression that they know what they are doing.
Just as important as knowing where you are going on a project is knowing where you are starting from.  "Winging it" means that you really don't know where you are starting from.  For the client this is going to be wasteful of the time and resources while the IT team tries to figure out where they are going.  The strategic assessment becomes the tool for identifying where you are at today.  Consultants like me, work with IT departments who have never done a strategic assessment.  It often puts us at odds with IT departments.  I would recommend to any IT expert, to develop an IT assessment process.  This way when the IT consultant is brought in, it's only a verification that you do know where you are at