May 4 2013 10:00AM GMT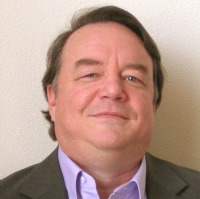 Profile: James Murray
As a Seattle IT consultant I am really just a self-employed expert.  I have teams of experts that I work with, though most of them are not employees.  I call these teams my collaboration partners.  My collaboration partners are some pretty smart people in their own technical area.  Unfortunately there is more to being a consultant than just technical expertise.  I've noticed that the good thing about technical experts is their courage in jumping into a new technology and winging it.  This works well in new technology…, but not so well in business and team building.  So I've found there is a trick to building a teams of independent experts into a cohesive team.  I want to share some thoughts I consider when building a strong cohesive team of experts.
Time – time is the first thing to remember.  It takes time to build a team.  With all the contractors and IT consultants out there, technical experts are used to working with people they've never met before.  These experts don't really think about just how complicated this is.  What most of us don't realize is that the better the project results, there's probably a really good project manager in the background tracking all the team members.  When building a team of independent technical experts, a project manager that understands each member of the team is not always possible to bring into the project.  So when putting together a team of experts, you have to play that role.  When you play that role it takes time to get to know your partners.  I have one partner I've been working with for a year.  I've known him for 10 years.  I think though that we are finally beginning to trust each other enough… and that took time.
Roles – A project is like a group of strings rolled up into a single ball.  At first, just looking at the ball it seems like there is only one string.  But untangle that string and you find that there are about 7 strings rolled up together.  If you look at each string, you notice that there are even more strings rolled together to form the string.  The more you analyze the ball, the more you realize that this one ball of string is actually a complex ball of strings.  Each string is a different role within the project.  It's important to understand each person's role within the project.  Then as a project leader you will need to setup governance on those roles to verify that each person is performing their role.  Just as importantly, there aren't members of your team performing the same role without realizing it.
It comes back to time and trust.  To make that ball of string work, you need collaboration members who trust you when you tell them… You are playing the wrong role.  You need that trust also so that when you focus on one members work, they see it as a benefit, not as criticism of their work.  In addition, you want them to know that in addition to trusting you on the job.  I'm not keeping up my list as well as I'd like but I've begun listing some of my favorite collaboration team experts.  I'm always looking for strong IT experts who are more than just individual contributors.  It's hard to find in our industry.  I'm curious what tricks you are using to build your individual contributors into a technical team of experts?