Dec 11 2012 11:27AM GMT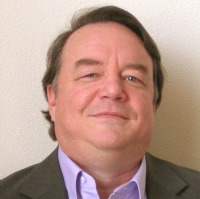 Profile: James Murray
Working with one of my IT Consulting clients I ran into what I call a Myth of IT.  These Myths are those stereotypes and assumptions about the IT department that may or may not be true.  Often these myths are believed by the members of the IT department as well.  In this article I wanted to share some of the myths I've run into over the years as an IT consultant.  I share them because I actually think that we as IT Experts perpetuate these myths.  One of the ways the IT department seems to maintains its political power is by believing and perpetuating certain IT myths.  These are not all the myths, but see if you recognize these.  I think that perpetuating these myths actually does more to hurt the IT department than help it.
Myth: IT is different
This is a myth that almost every IT expert believes.  Somehow in an IT department the business rules that work in every other department don't work in the IT department.  The reality is that there are well defined business models for Technology departments.  One standard for IT business models is called ITIL (Information Technology Infrastructure Library).  This is a library of business practices that are completely compatible with the traditional business model and technology groups. 
Myth: Only Technical people can manage IT
Traditionally Engineers and IT experts have a difficult time following technically ignorant leaders.  The IT culture is all about knowledge, experience and technical understanding.  So someone without an understanding of technology does often fail as an IT Leader.  On the other hand, management teams are the same way.  A technical expert speaking in front of a business audience will be ignored as incompetent as well because nobody understands the technical language of the IT leader.  Technical leaders need to have a mixture of both business and technical expertise.  Surprisingly most studies show that the best technical leaders have 10% of their knowledge based in technology and 70% or more in business knowledge.
Myth: IT has no leadership culture
Imagine putting ten intelligent IT experts in a room together.  Without a leadership culture how would they get anything done as a team?  There is a strong leadership culture in IT departments.  It is well defined.  Project Management principles are basic to understanding this leadership culture.  The problem isn't a lack of leadership culture.  The problem is generally a lack of communication with management outside the department.  This lack of communication leads to a misalignment between the leadership culture of the organization and the IT groups.  By improving communication, alignment is improved.  With improved alignment, the leadership within IT is able to solve problems in the same way upper management would (if management had the same level of technical understanding.)
One of the rules I learned from my first mentor was, "There are no technical problems, there are only people problems.  I think this is a great maxim, but it implies that there is something wrong with a person.  I'm changed this to, "There are no technical problems, only business problems disguised as technical problems."  If it's true, then all these myths that technology is different than everything else is really hiding a business problem.  By hiding the business problem from the management teams that are supposed to be solving the business problem we end up making more work for ourselves.  I encourage IT consultants, technicians, developers to look at the true root cause of most technical problems.  I bet that any problem you can name has a people problem at it's root.