May 19 2013 11:42AM GMT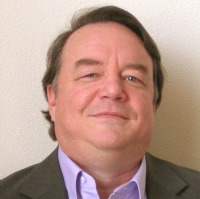 Profile: James Murray
When twitter was first being introduced, I talked to the students in one of my classes about twitter.  The whole class laughed at me.  Thinking that social networking really wasn't something serious a system administrator would bother with.  As a Consultant and teacher I try to look into the future and predict new potential opportunities for both my students and my clients.  I had been intrigued by how easy it was to find a wonderful Tapas restaurant using twitter.  So just like I did with many other new technologies, I suggested that they should be more open minded.  In previous blogs I've talked about the social networking expert.  There seems to be two types of experts developing.  The first are those that are experts at broadcasting messages and forcing everyone to listen.  Then those experts who specialize in building small online niche communities by attracting small subset of people who are naturally searching for information and community experience.
One of these attraction strategies I call the chocolate strategy.  I learned it from one of the social networking experts I work with, Michael Hartzell.  Michael has an intuitive understanding of marketing and in particular Inbound Marketing.  I call it the Chocolate Strategy because Michael has a weakness for chocolate.  Not only does he like chocolate,   but even more he likes to share chocolate with others in his life.  This sharing marks a big part of who Michael is and the marketing strategies he encourages people to follow.
Chocolate has been called the ambrosia and a drink for the Gods.  Chocolate drinks were originally only for the royal families in the early South American cultures.  Today most people love chocolate and many have a secret stash of their favorite chocolate treat hidden somewhere that nobody else knows about.  So it's no surprise that you quickly start making friends when you start giving away free chocolate to the people around you.  When you do this, some people will be so impressed they will want to get to know you better.  This giving freely with no expectation, is the idea behind the social networking strategy I've dubbed the chocolate strategy.
Zig Zigglar in his talks describes the principle in a different way.  You can't walk up to a log and say, I'm cold start burning.  You first need to put some work into the fire.  You need the kindling and oxygen for fuel.  Once you have that, you need some heat to start the kindling.  Then as the kindling starts burning the heat from the kindling begins burning bigger and bigger pieces of fuel.  Until finally there is a roaring fire.  This analogy works for businesses and relationships.  We also know that a little gasoline judiciously applied jump start that kindling from small heat source to bonfire in minutes.  Chocolate when applied strategically is like gasoline, when starting a relationship.  Of course like gasoline can blow up in your face if we don't consider the human side.
When online you can't just give a person a piece of real chocolate.  At the same time are there virtual treats?  So here are a list of virtual treats: A personal email (Spam does not count as a personal email), A recommendation on an indexing site (A powerful recommendation can be made on Google maps), recommendations on Linked In, mentioning someone you respect in a blog article, Introducing them to an online community site that is focused on something they love.  Comment on their blog.  Recommend their blog to someone else you know that might be interested in the information.  The list goes on and on.
For the chocolate strategy to work, the recommendation needs to be real and truthful.  There shouldn't be an expectation of reciprocation.  The articles should be not worthy and interesting.  The article might be something that the person might want to show off to their friends and clients.  These types of small kindnesses or virtual chocolate makes someone turn and notice.  Like a thank you card after being invited to dinner or a party it makes you stand out in the crowd.  If you truly want to know this person then standing out in the crowd is how you will be seen.
This idea of putting in the work and demonstrating interest is the principle behind what I call the chocolate strategy.  If this sounds attractive to you, practice on your friends and past co-workers.  Go to linked In and make a recommendation.  If you aren't the first, you are probably one of the few.  Go to Google Maps and recommend the business.  You'll stand out because you are one of the few.  You will attract interest.  Rather than having to beat a path to their door they will be beating a path to yours.
Oh… and if you do like chocolate, you might want to connect with my friend Michael Hartzell… if you ever meet him, you probably will be offered a piece of chocolate and if you are lucky a friendship with someone who is pretty cool.