May 19 2013 11:59AM GMT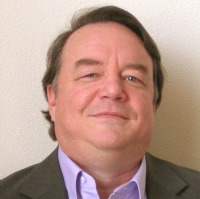 Profile: James Murray
Most of the deeply technical IT Experts I work with don't spend a lot of thinking around social networking strategies.  I'm not sure why, but I think this might be because most deep IT experts much more comfortable relating to things (computers) or ideas (computer systems) rather than relating to people.  Being a Seattle business consultant, specializing in IT, I find most business owners I work with will eventually want a social networking strategy.  So how does a very introverted technical expert create a plan that focuses not on things and idea, but rather on people?
The first thing is to build a team of social networking experts.  Some of the experts I like to work with include Michael Hartzell (an expert in Guerrilla marketing and inbound marketing) Tracy Warren (An expert in Facebook and twitter marketing), Berry Zimmerman (an expert in Linked in and other Online community tools) and Eric Veal (an expert in integrating CRM to track social networking contacts).  The amount of knowledge and information these and other experts I work with, around the concepts of social networking is massive.
I'm still learning the concepts of social networking, but there seem to be several ways of thinking about social networking.  The first method I'll call broadcast marketing.  Similar to television marketing, sends a message out to everyone regardless of interest in the message.  The second method is attraction.  Attraction methods of marketing are dependent on a much more focused message that is interesting to a very small sub-set of people online.  The information is so interesting that the small sub-set of people are attracted or drawn to the message.
When I started in this industry 21 years ago, I noticed that there were some rare individuals who seemed to almost intuitively understand the technical concepts.  These rare individuals were the true pioneers of the industry.  The problem was trying to get the information out of their heads and onto paper in a way that makes sense.  I find the same problem with Social Networking experts.  Like the early IT experts, these social networking experts understand these concepts intuitively.  They have a difficult time expressing the concepts.  I think this is because they don't understand just how brilliant their minds really are or that this natural intuition is not part of everyone's thinking.
I find that social networking experts are like those early pioneers I used to meet in the IT world.  They were brilliant, successful but sometimes appeared to live in their own worlds.  The amazing thing was that early pioneers laid the foundation for today's modern network architecture.  I think we are seeing a new age in marketing.  I think we are at the stage where the social networking marketers are still struggling to explain their ideas.  Eventually though, traditional marketing may well need to take a back seat to these social networking pioneers.  As technical experts we are seeing our jobs moving offshore and into the cloud.  We need to re-invent ourselves to stay relevant.  Because most social networking experts are very social, but not as deeply technical as we are, I wonder if there isn't an opportunity here.  Anyone looking to re-invent themselves might consider this space and how one might fit in.  Social network really isn't going away.